How To Set Up and Use Speakers with the Speaker Addon
September 1, 2023
The Speakers and Schedule addon is designed for site owners who are keen on providing as much detail as possible about their scheduled events. With this addon, you will be able to provide a list of all keynote speakers and guests who will be presenting at your event. While creating the event on your WordPress site, you'll be able to effortlessly select or add new users and this information and profile info will be visible on the front end. Site visitors will easily be able to view the full profiles of the speakers by clicking on the speaker thumbnail.
In this tutorial, we'll show you how to install and use the Speakers and Schedule addon for EventON.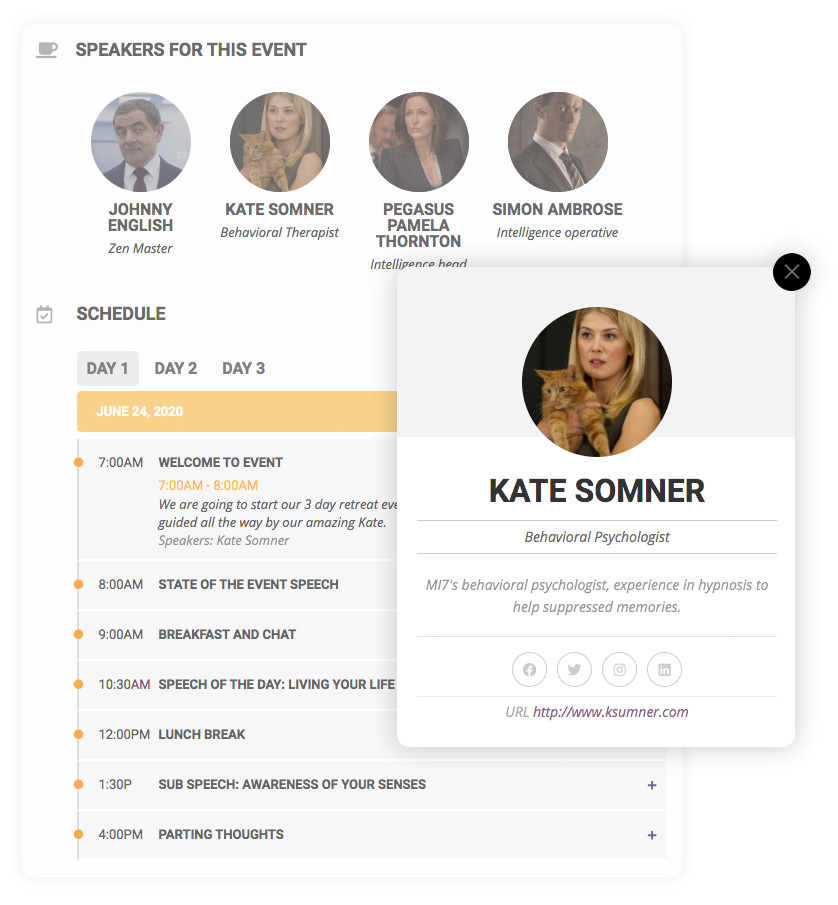 Requirements
This addon requires the EventON plugin to be installed and activated.
Installation
Before getting started, be sure to install and update the EventON plugin by downloading it from your CodeCanyon account. You can follow our tutorial on how to install & activate EventON.
Next, you'll need to install and activate Event Speakers and Schedule by following our general guide on how to install EventOn addons.
User Guide
After the addon is installed and activated, you can enable and add new speakers to new events and your current events from the EventON block. To get started on a new event, go to Events > Add Event and create a new event.
Configure all your events settings eg the time and date, location and venue, tickets, etc, and then scroll down to the Event Speakers section.

Click on ADD NEW EVENT SPEAKER and fill in the following information about your first guest speaker in the modal window:
Event Speaker Name
Event Speaker Title
Event Speaker Description
Facebook profile URL
Twitter profile URL
Instagram profile URL
Linkedin profile URL
Website URL
Profile image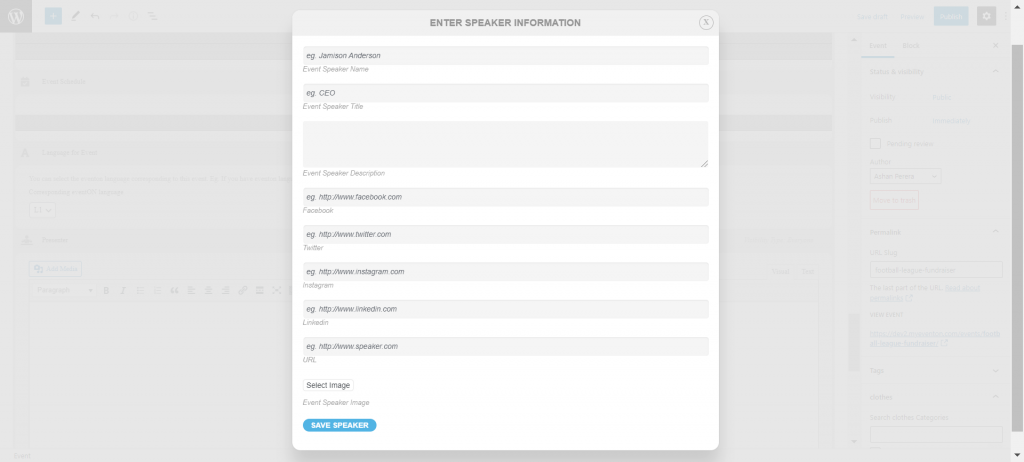 Click on SAVE SPEAKER to save settings. If you have more speakers, repeat the same steps for all your new guest speakers.
If you already had some speakers saved on a different event, you can also select them and add them to the current event by clicking on SELECT FROM EVENT SPEAKER as shown below: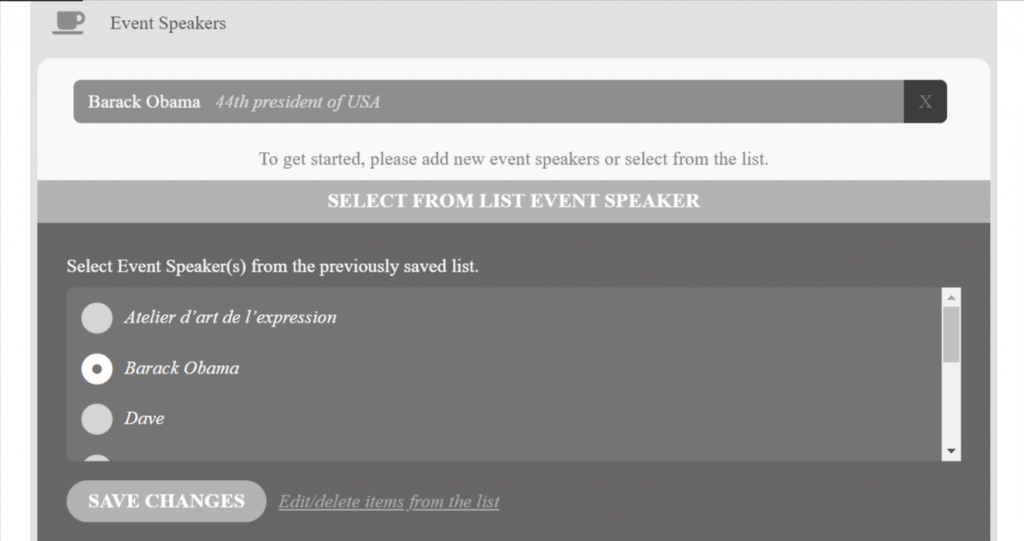 In order to manage the list of saved speakers, you can head over to Events > Event Speaker. On this page, you can add speakers or delete the currently saved speakers.

Did this article help you? If not, send us a ticket via helpdesk