How to Set Up Front-end Event Manager for Users
September 18, 2023
Since EventON version 1.8 you can allow users to edit events they have submitted from the front-end.
To do this, please follow these steps:
Step 1: Create a new page or select an existing page that will be used to allow site visitors to manage their events,
Step 2: Insert the Event Manager shortcode on the page using the shortcode generator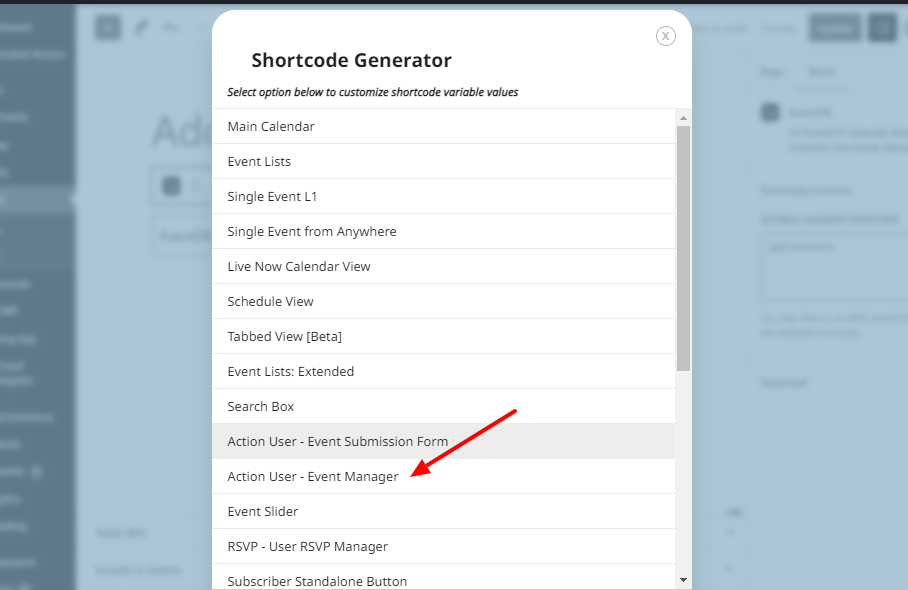 Step 3: Click Save and publish the page.
Note: The Action User event manager feature is only available for logged-in users.
The end result should look like so: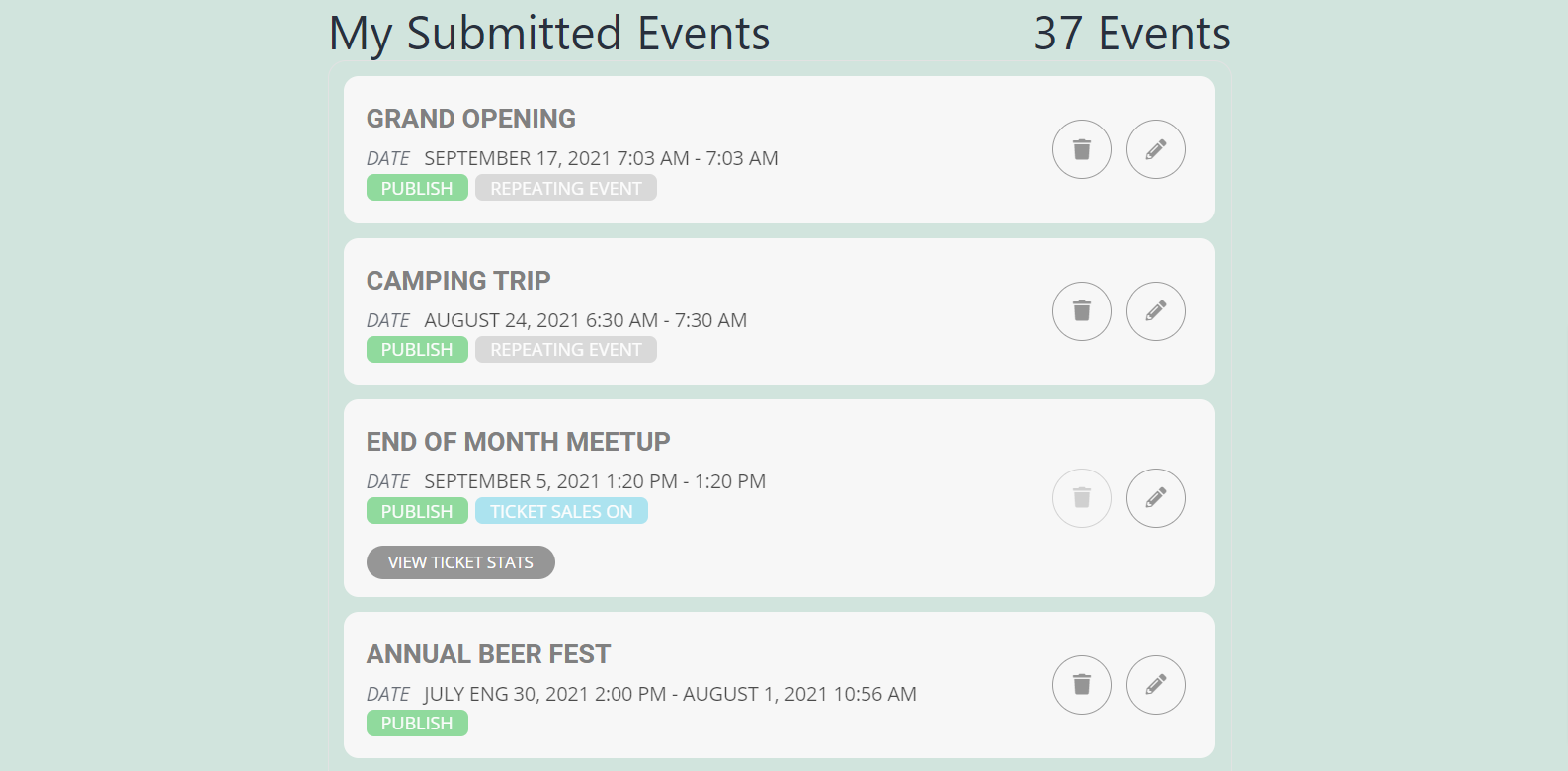 Advanced
In order to override the event manager front end manager display template, you can copy the template on this path:
../wp-content/plugins/eventon-actionuser/templates/
to
../wp-content/themes/<– your-theme-directory–>/eventon/actionuser/
This will allow you to customize the template.
Did this article help you? If not, send us a ticket via helpdesk