How to set up front-end event manager for users
July 28, 2015
Since version 1.8 you can allow users to edit events they have submitted from front-end.
Step 1: create a new page or find an existing page you want to use as front-end event manager page for event submitters.
Step 2: Insert shortcode
The shortcode can be found via shortcode generator.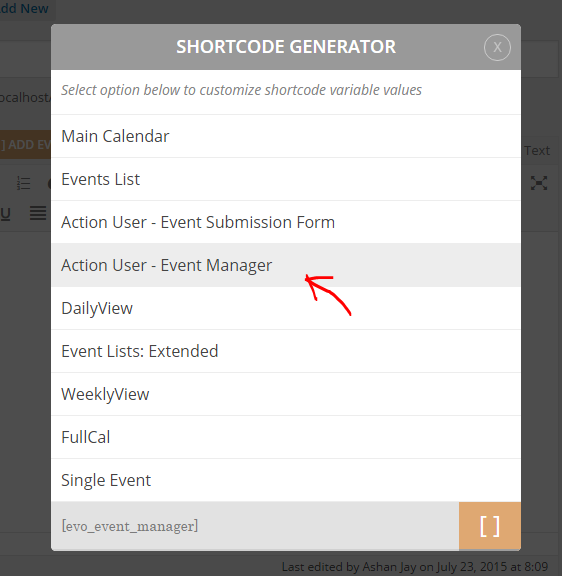 Once shortcode added, save changes and publish page.
Now this page will display the event manager on frontend. And this event manager is only available for loggedin users.
Front-end page should look like below.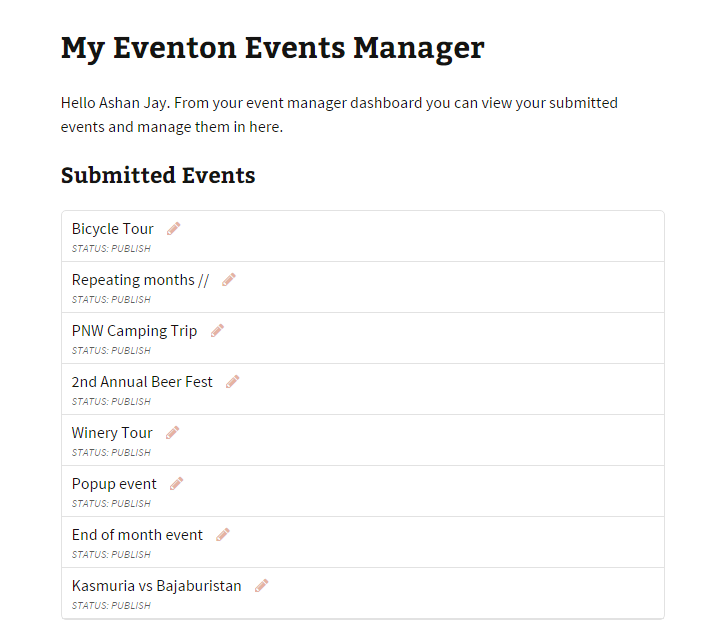 Advanced
The content shown in the event manager can be edited by copying the file
../wp-content/plugins/eventon-actionuser/templates/
into
../wp-content/themes/<– your-theme-name–>/eventon/actionuser/
folder, and editing the file.
Did this article help you? If not, send us a ticket via helpdesk