How to set up RSS addon
October 12, 2015
This article assumed you have successfully installed and activated the RSS feed addon within wordpress plugins.
Settings for RSS feed addon is available at myEventON > Settings > RSS Feed
Once you have installed the RSS feed addon in shortcode generator you should see new option to activate RSS feed button for that calendar.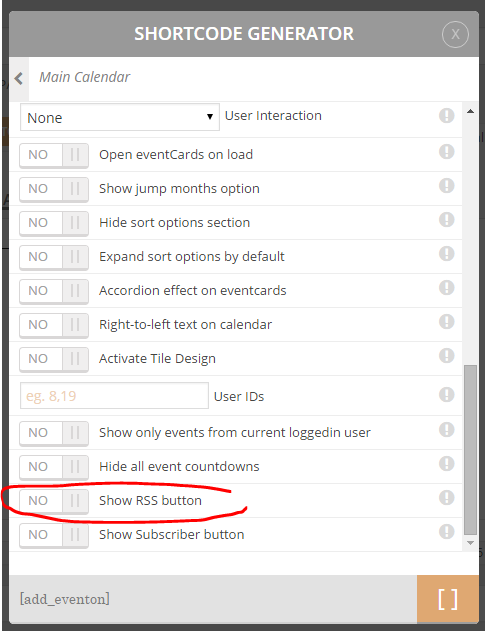 Adding rss="yes" into shortcode will show the RSS button for eventON calendar.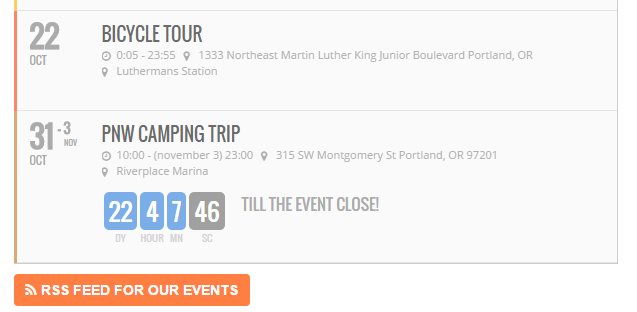 RSS feed button appearance can be changed from myEventON > Settings > Appearance > RSS STYLES 
Did this article help you? If not, send us a ticket via helpdesk