Translating EventON backend
December 23, 2021
EventON includes a language file (.po or .pot) which contain all of the english text. You can find the language file inside the plugin folder in ../eventon/lang/
Translating with Loco Translate plugin
We recommend you use this plugin as it offers a very easy setup. First you will need to download the Loco Translate Plugin.
Install and activate the plugin and go to Loco Translate > Plugins > EventON > New Language then follow the instructions on how to translate the plugin.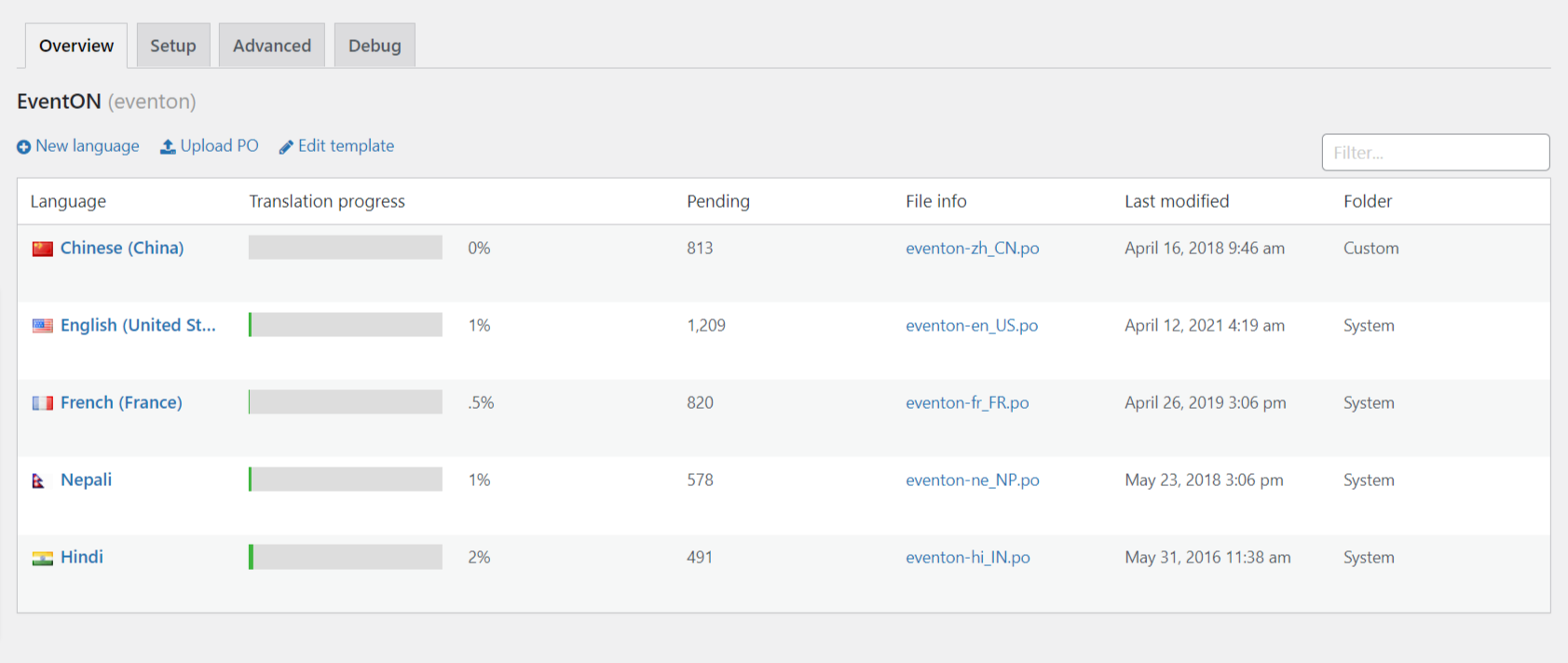 For more details about how to customize your translations, please take a look at this Loco Translate guide.
IMPORTANT: you can ignore the message in codestyling which says "Loading problem: Author is using load_textdomain instead of load_plugin_textdomain. We use both methods to ensure maximum compatibility.
If you get an error message saying invalid mo file, go to myeventon/lang folder and delete the eventon_admin.mo file. You should be able to use the POT file and add new language.
Updating your translation
If you update your plugin to a new version which has an updated language file, you'll need to rescan EventON using the plugin and then translate the new strings. Find EventON in Loco Translate plugin and rescan to update languages.
After you have rescanned, click Edit to translate any new strings the plugin found when rescanning. Remember to generate a new MO file after you have translated your new strings.
The translated files should reside in …./wp-content/plugins/eventon/lang/ folder.
Did this article help you? If not, send us a ticket via helpdesk