Bookings General User Guide
September 19, 2023
Once installed and activated you can set up the Booking addon by following this user guide.
NOTE: Bookings addon requires the Tickets addon to work.
To get started head over to the Events post type from your WP-admin dashboard and select the event that you want to add booking time slots.
First Steps
Fill in the basic information, activate tickets for this event, enter the default ticket price, SKU. Then enter other event information under Event Details.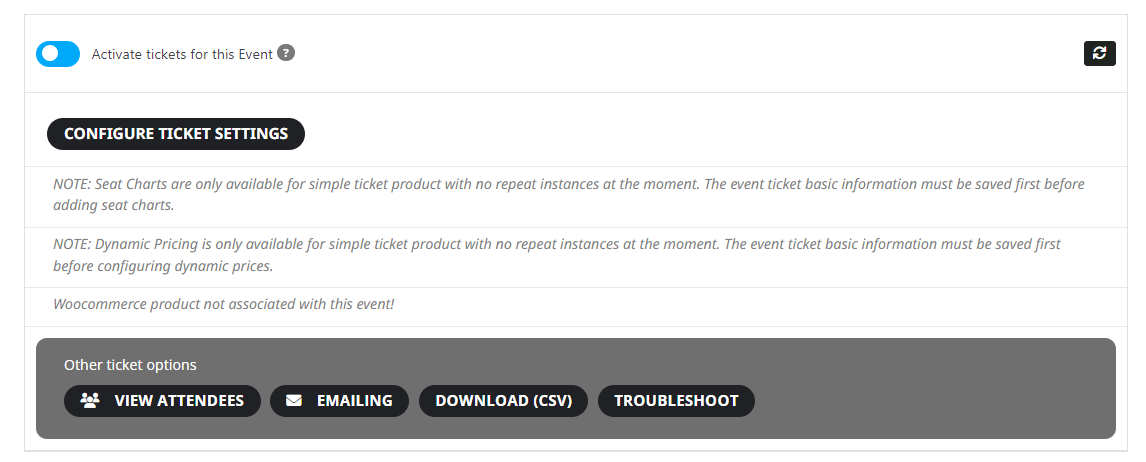 Publish the changes of click on update to save the changes made and refresh the page.
Setting Booking Values
Enable booking blocks for this ticket and click save changes on the page again. Once you do this you will see Booking block manager button.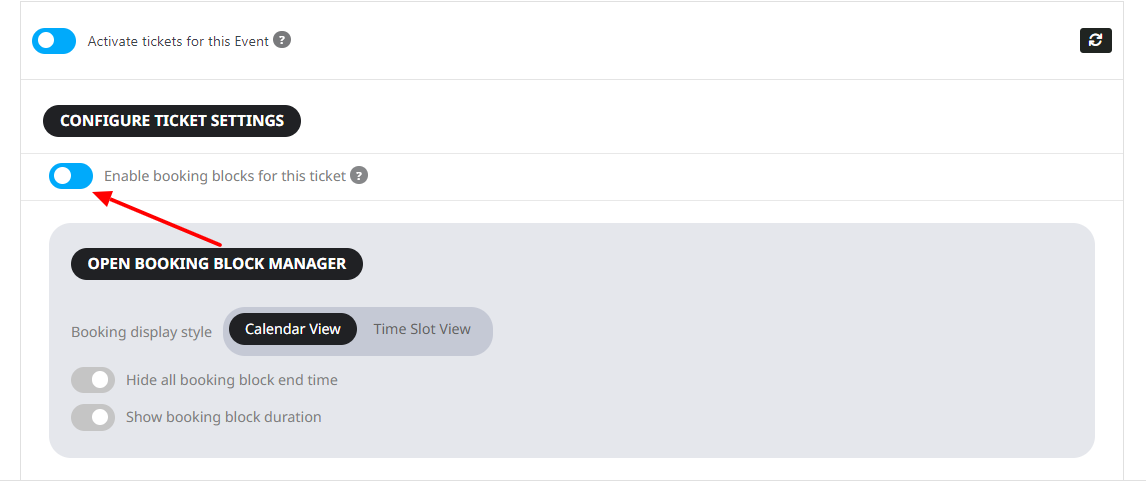 In the Booking block manager lightbox, you can add a new booking block.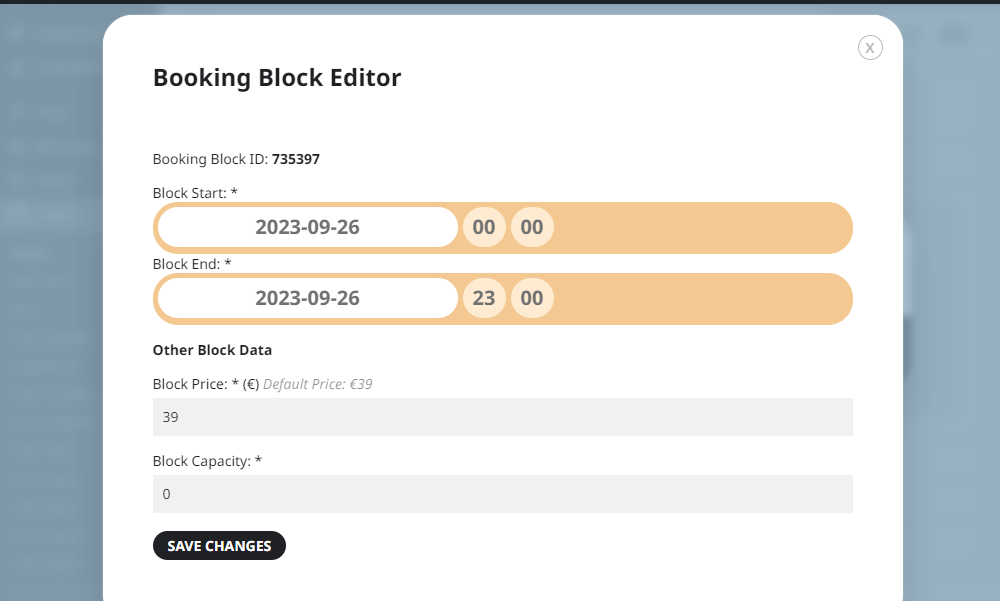 Fields:
Block start and Block end – you can enter the booking block start/end date and time. Under Other Block Data you can enter cost for one ticket or cost for 1 space in the booking block. And then block capacity, which refer to how many people can be reserved for this block.
Field Extensions
If you use our Variations & Options addon, which is compatible with the Bookings addon, you can also add booking block variations and extra ticket price options to each booking block. Eg. you could have different booking block prices for Kids and Adults.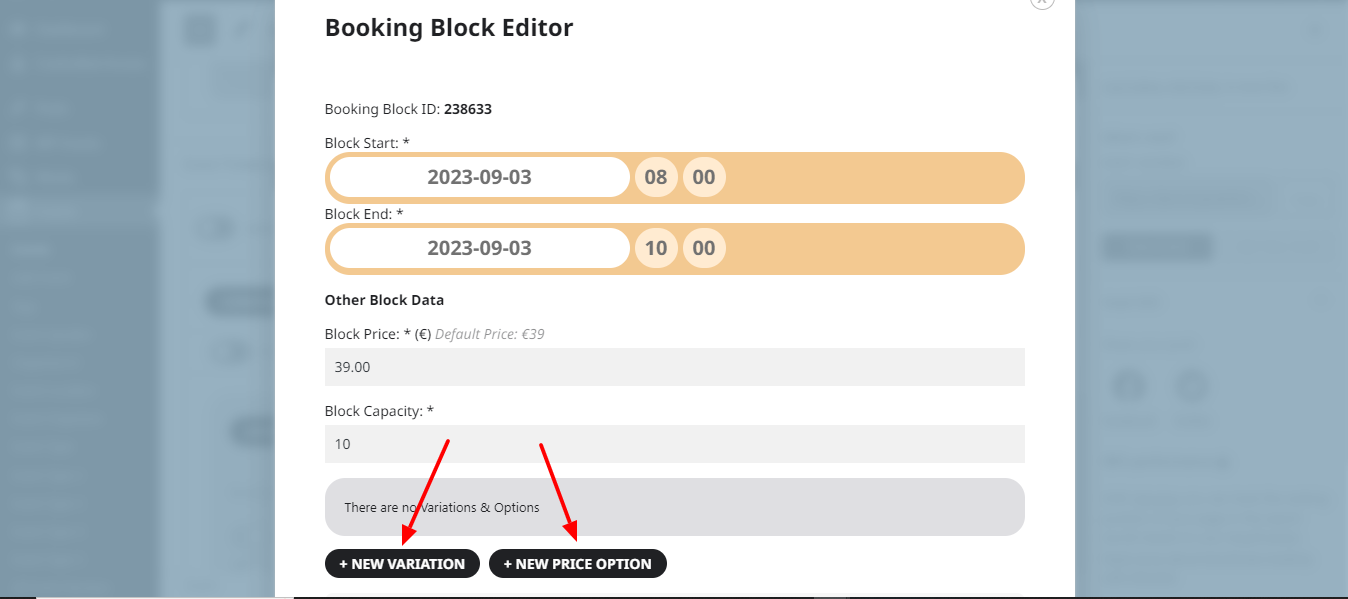 Managing Blocks
Once you have added several booking blocks, you can easily delete, edit or view attendees on each booking block by hovering over each block as shown below: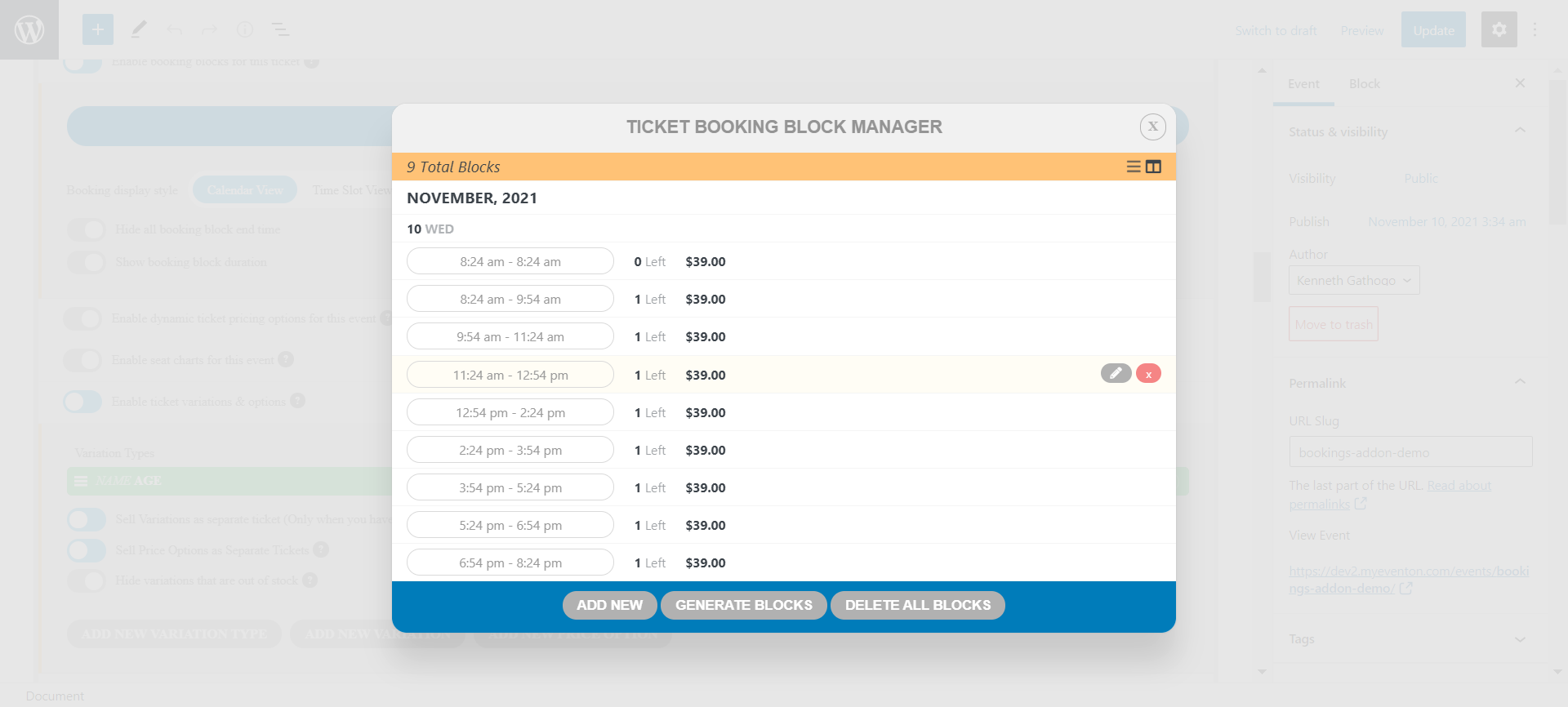 Attendees for each block
When you hover over each booking block and click view attendees you will be able to see all the attendees for a particular block. You can also check guests for completed orders. The view attendee list will show other attendee metadata as well, if available.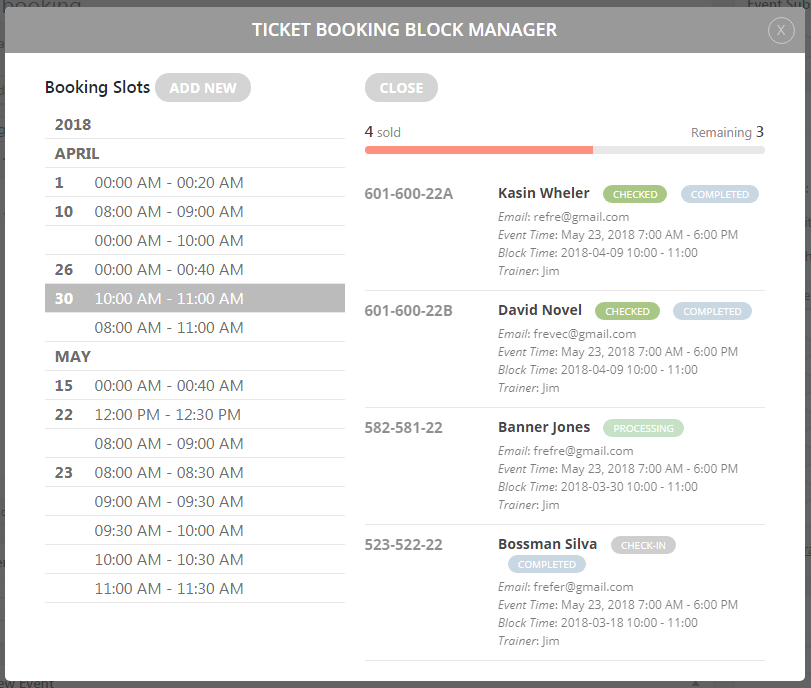 From the Front-End
On the front-end of the calendar, your visitors will be able to see an amazing-looking calendar with available booking dates highlighted. Once clicked they will be able to select the available booking time slots for that date and add them to the cart.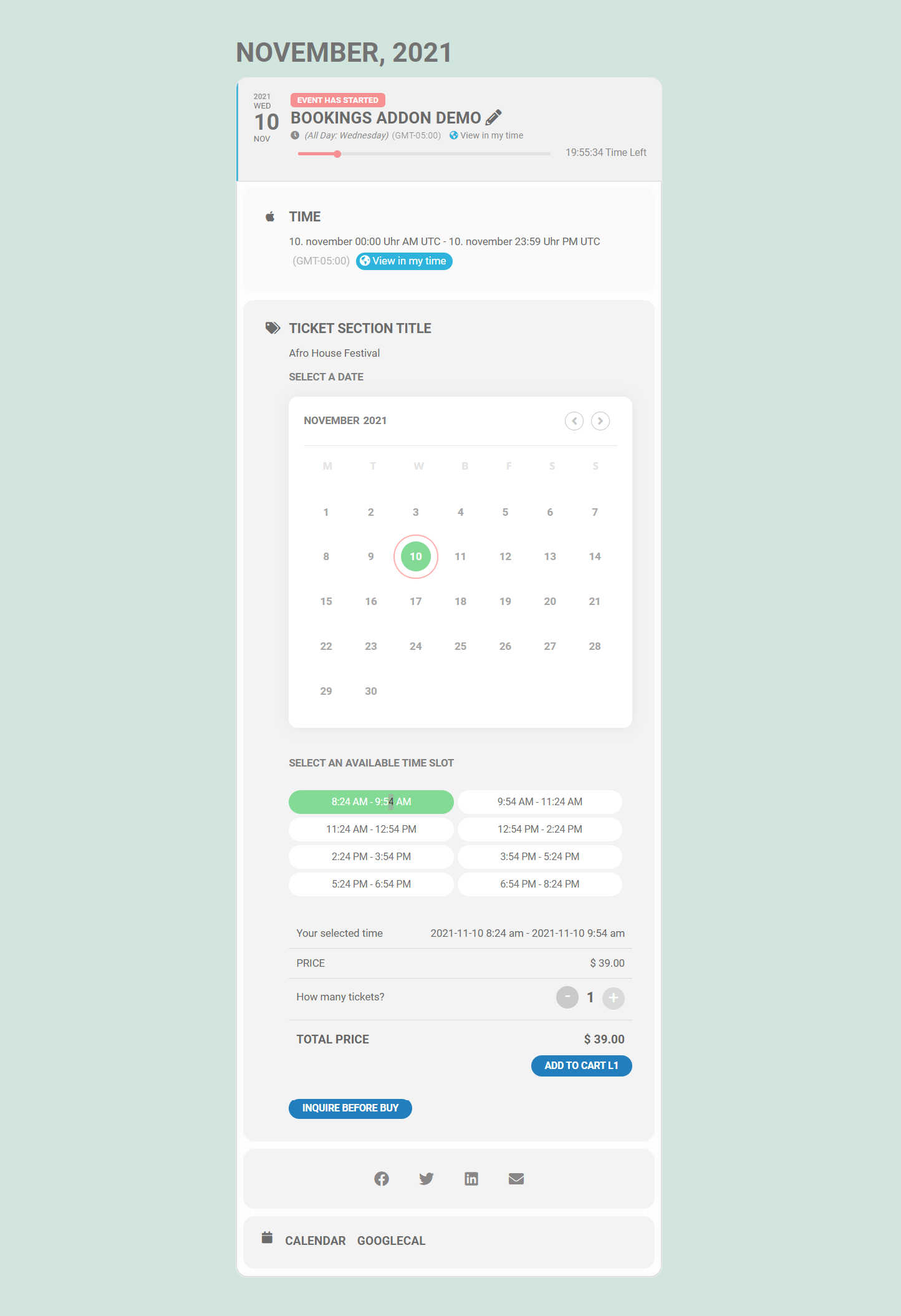 Did this article help you? If not, send us a ticket via helpdesk