How To Fix Broken Virtual Events Join Link
August 28, 2023
The EventON Virtual Events Plus extends the ability to create virtual events with additional features to ensure that you can customize all the little details about your event. With this addon, you can include one of the following virtual event broadcasting methods:
Zoom
YouTube Live
YouTube Private Recorded Event
Google Meet
Jit.si
Vimeo
Twitch
Facebook Live
Periscope
Wistia
RTMP Stream
Other Live Stream
Other Pre-Recorded Video of Event
Sometimes you can add a link for broadcasting your events using one of these services but the link does not work on the front end. In order to troubleshoot and fix this, please follow these steps:
Please navigate to WP-admin > Settings > Permalinks and click save to flash your permalinks.
Check for an empty space before the link as shown below and delete it: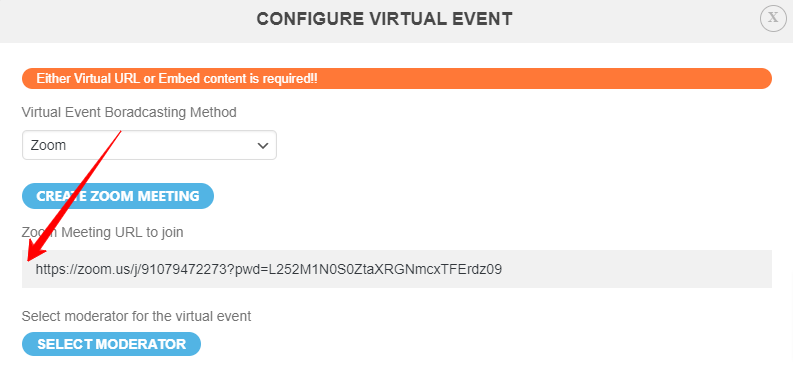 This should fix the broken join link for your virtual events.
Did this article help you? If not, send us a ticket via helpdesk