How To Install and Use the Moon Data Addon
September 1, 2023
Would you like to display the current moon's illumination percentage and the current moon's age on your event card? The Moon Data addon makes this possible and allows the display of current and next moon data.

The addon will display the following moon phases according to your event date:
New Moon,
First Quarter,
Full Moon,
Last Quarter,
Waxing Crescent,
Waxing Gibbous,
Waning Gibbous,
Waning Crescent
The percentage illumination represents how much of the Moon's disk is lit, as seen from earth.
Installation
Before getting started, be sure to install and update the EventON plugin by downloading it from your Codecanyon account. You can follow our tutorial on how to install & activate Eventon.
Next, you'll need to install and activate the Moon Data addon by following our general guide on how to install EventOn addons.
Configuration
On your WordPress dashboard, go to EventON > Settings > EventCard Design and add a section for Moon Data if it is not yet present on the event card.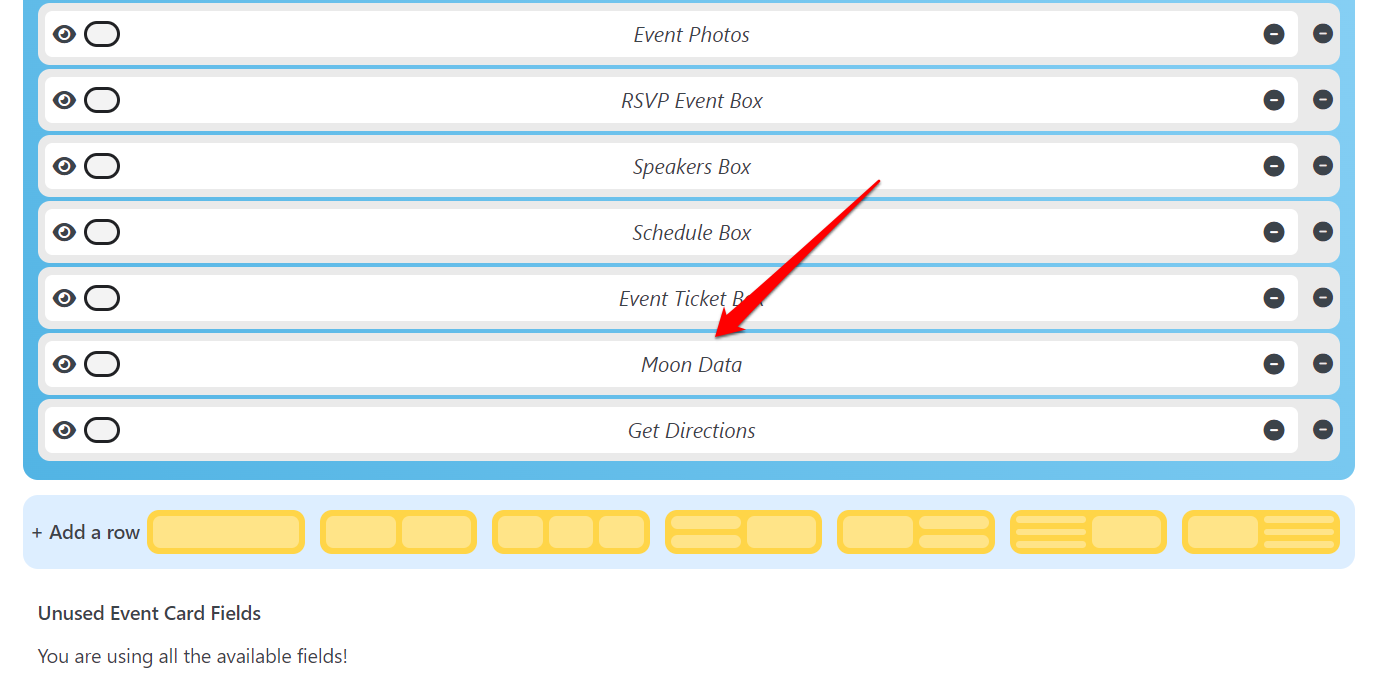 Next, edit an existing event or create a new event by heading to your WordPress dashboard > Events > Add Event: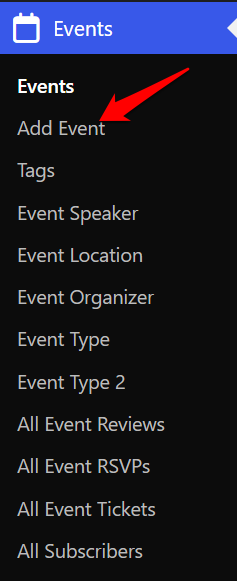 Add the event time and date:

Toggle the options to enable Moon data on the event: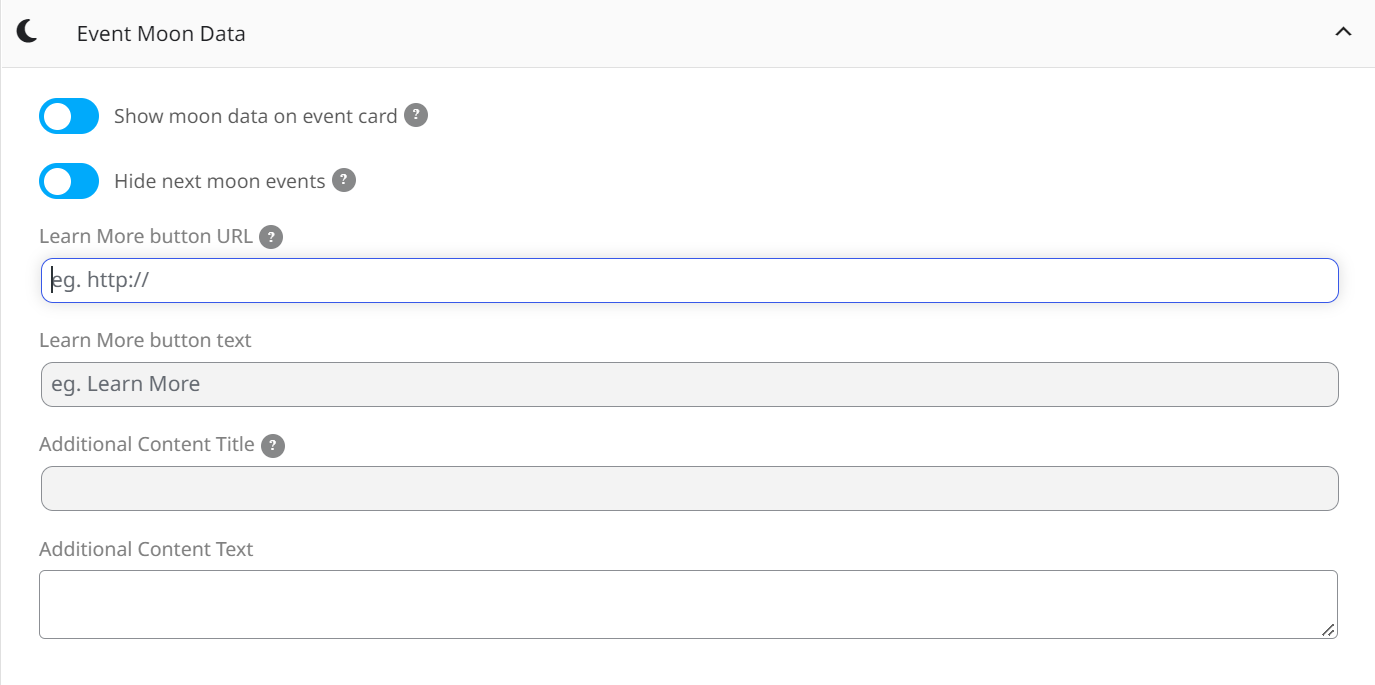 In this section, you can also add a custom button that redirects to one of the pages on your website or an external URL to share more details about the lunar dates on the event card. You can also add extra details that will be displayed on the front end, as shown below:

Did this article help you? If not, send us a ticket via helpdesk