How to open RSVP form inside eventcard
October 4, 2023
RSVP-ing to an event will open a lightbox type RSVP form as shown below. This is the default behavior of RSVP addon for eventON.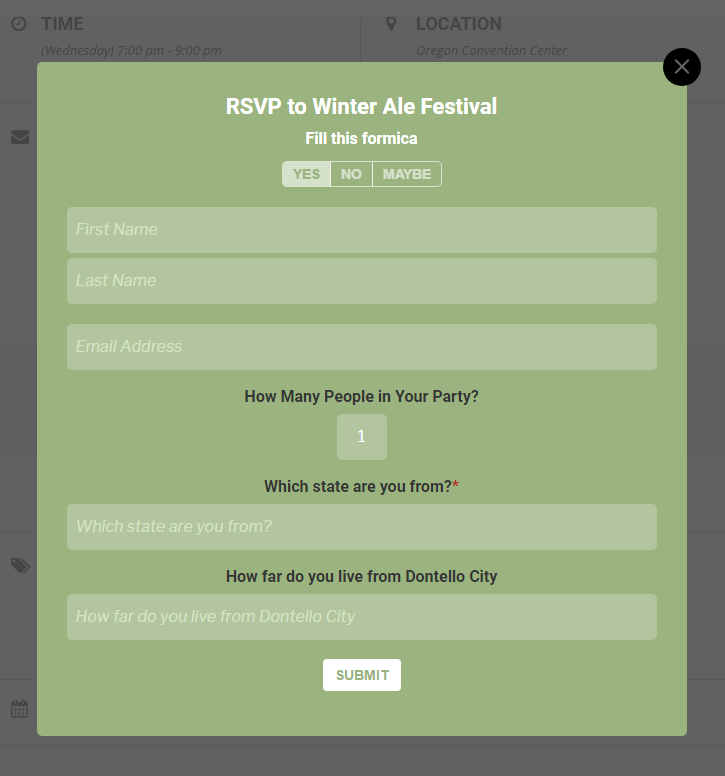 You also have the option to allow your website visitors to open the RSVP form within the eventCard of the event. On the event edit page in wp-admin, under RSVP event, click on "Configure RSVP Settings" and  select Show RSVP form within EventCard instead of lightbox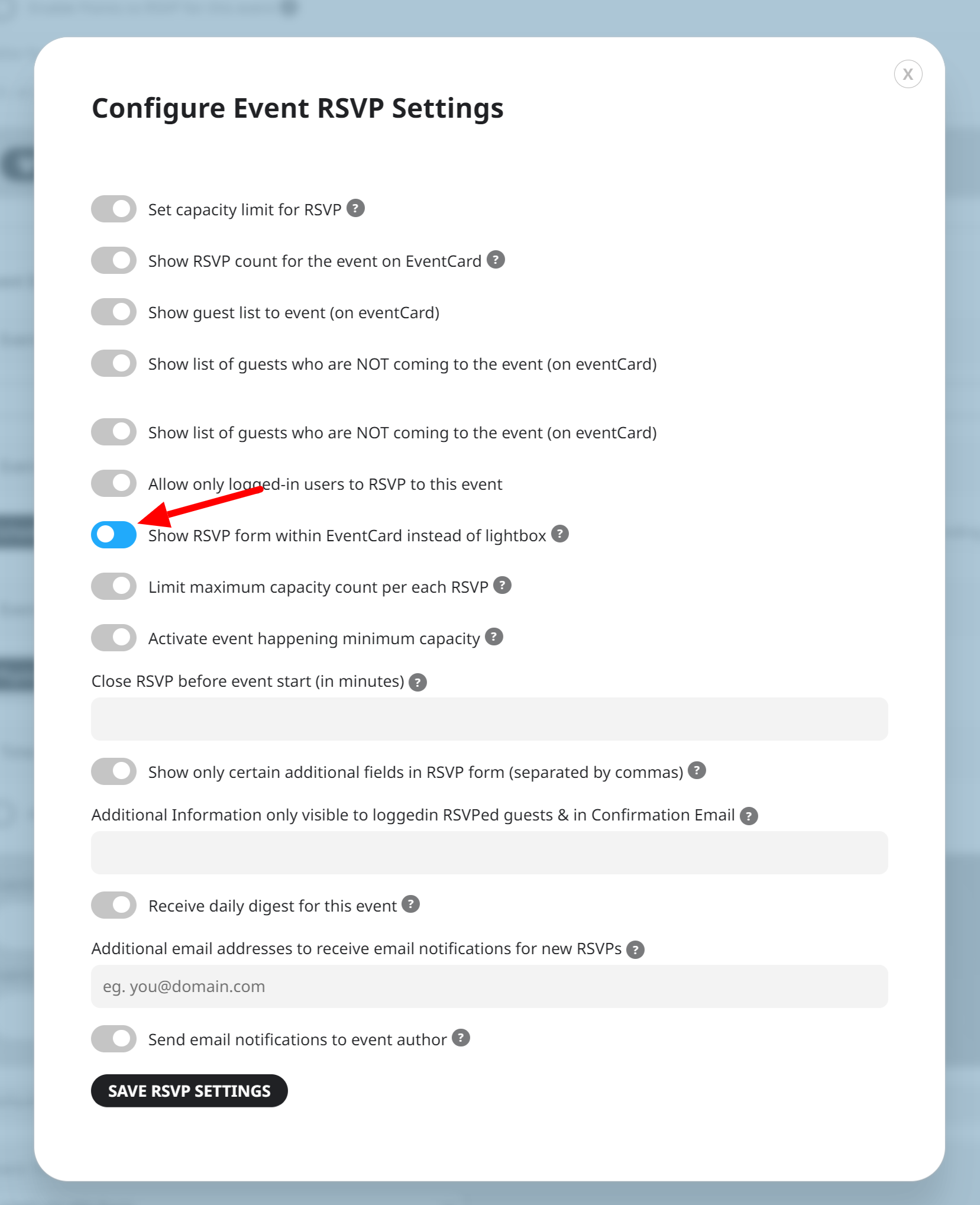 Once this is enabled and saved for the event, the RSVP form will no longer open as a lightbox for this event rather it will open as a inline form inside the eventCard like below.
TIPS:
If you are having issues with the lightbox version of the RSVP form from appearing correct on certain devices, the inline RSVP form is a viable alternative.
Did this article help you? If not, send us a ticket via helpdesk