How to set up additional fields for RSVP
October 6, 2023
RSVP addon allows you to add upto 5 additional fields into RSVP form. First activate the additional field from RSVP settings > RSVP Form under Other form field options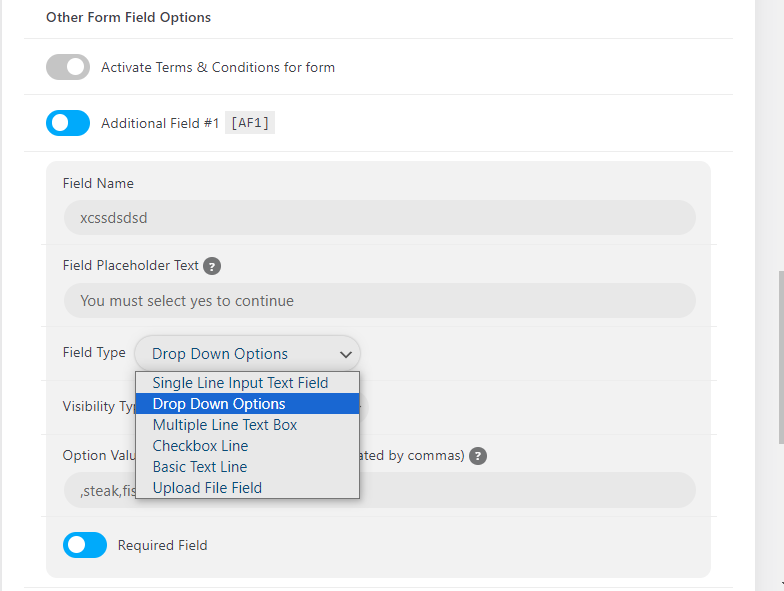 Field Types
Single Line Input Text Field – will show a single text field for users to enter a single value.

Drop Down Options – with this the attendee is present with dropdown list of preset options that you can set under Option Values (separated by commas)

Multiple lines field will show similar to single line but a textarea instead. The basic text line, you can type any notes and show you want to show in the form.
Viewing Submitted Values
You can read the submit data for attendees by goin gto Events > All Event RSVPs  and then clicking on RSVP ID you want to see more info.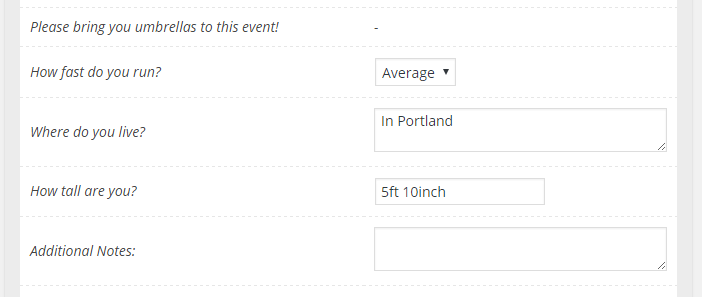 This information is also visible when you download attendees list as CSV

Did this article help you? If not, send us a ticket via helpdesk