Last updated: 5 years ago
Step 1:
Enable Event Tickets for the event you want to add variable pricing for. (You should see this in event edit page)

Step 2:
Fill in regular pricing information and click Update the event page.
NOTE: clicking update will create a woocommerce product for this ticket)
Step 3:
Click Further Edit  button from event ticket settings box. (Note: it is the wrench icon )

Step 4:
Under product edit page for this ticket change the product type to Variable Product

Step 5:
Under attributes section click add to add new attributes if you dont have any.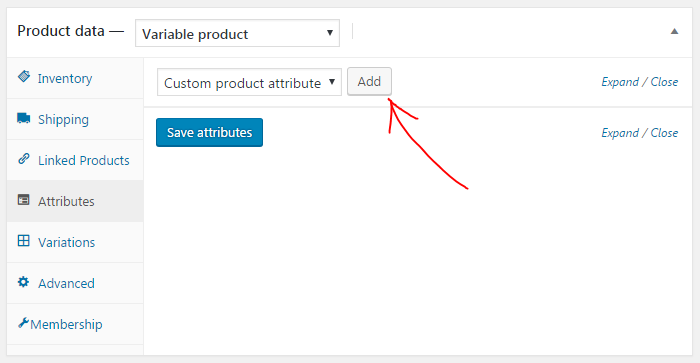 Then type in the attributes you want to be used for each ticket type. Be sure to select Used for Variation
Click Save attributes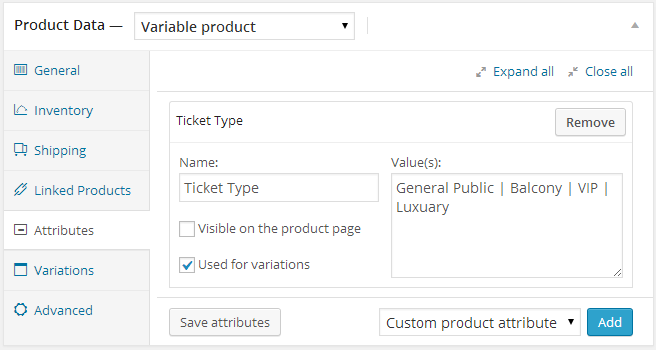 Step 6:
Go to Variations tab and select a variation type and click Add Variation. New section will open upon this. In here type in different pricing information and SKU for tracking type. You can also manage quantity for each type in here under Stock Qty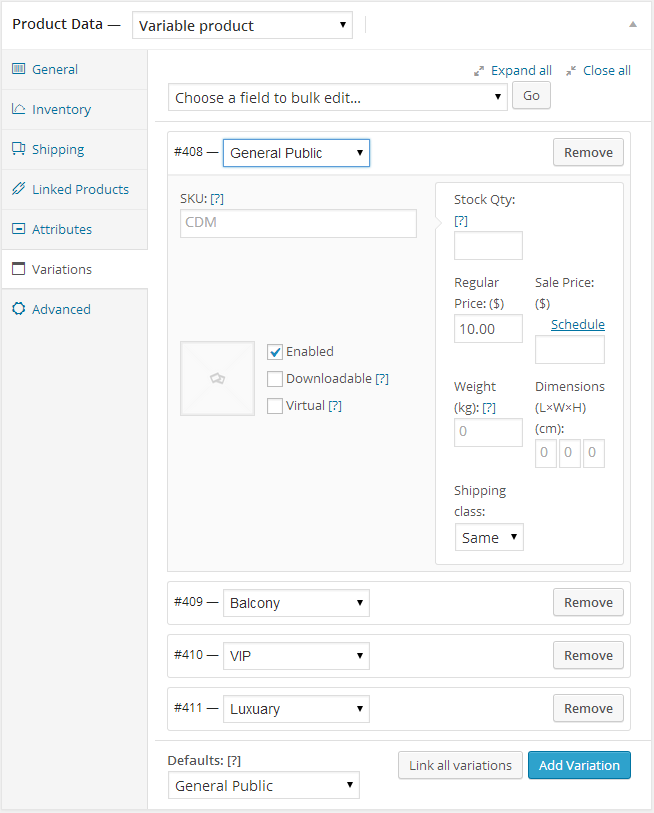 Step 7:
After the variation information is added, make sure you set a default variation otherwise customers will be able to add item to cart without correct variations and the cart would appear empty.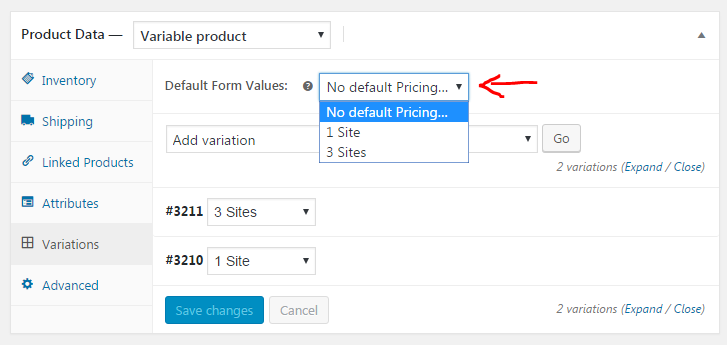 Once complete click Update and the product should update and the event ticket information for the event should also update with the new pricing information.