Event Slider Addon Buy Now
Other Documentations
How to Install and Use the Event Slider addon
September 26, 2023
Do you want to capture your viewers' attention as well as put your events in the spotlight? Then Event Slider Addon has got you covered. The Addon converts your event calendar into a beautifully, crafted slider of events that attracts your clients' attention.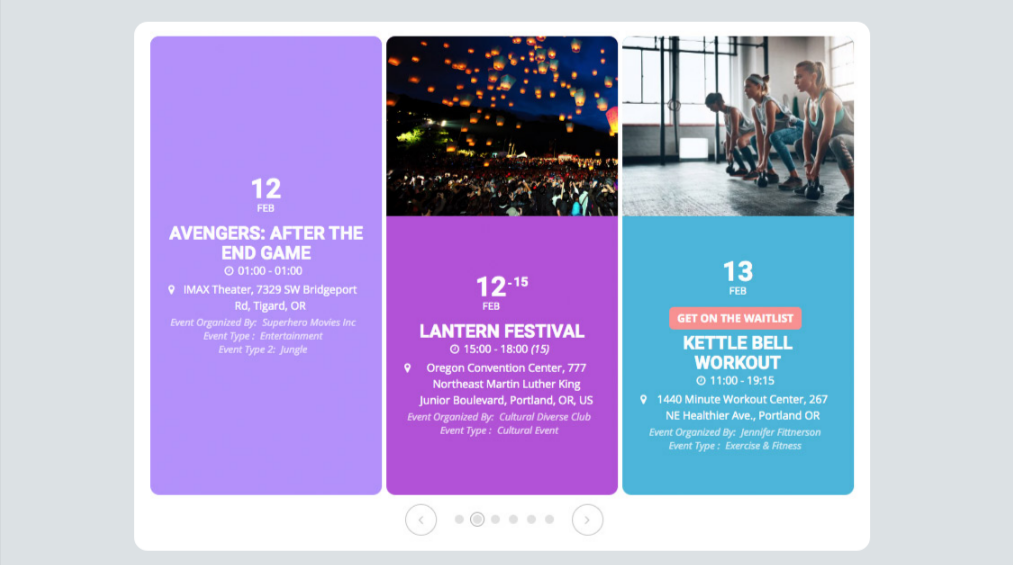 The Slider Addon gives you various options and displays layouts from multiple slides to carousels. Below are different slider formats one can apply in the event slider;
Multi-Event Slider: This view of the slider allow you to show multiple events at a time and slide them continuously.
Micro Carousel Slider: this is a super elegant and minimal micro carousel type slider that will capture all the events in very little space.
Focus Slide on Hover: when you hover on a slide it comes into focus and all other slides will fade out.
Vertical Slider with Multiple Events: This shows more than one event in the vertical slider variation that will also auto adjust the height to fit all the event slide content when scrolling through the events.
To see the above views in action click on this link: https://addons.myeventon.com/event-slider/
Installation
Before getting started, be sure to install and update the EventOn plugin by downloading it from your Codecanyon account. You can follow our tutorial on how to install & activate Eventon.
Next, you'll need to install and activate the Event slider addon by following our general guide on how to install EventOn addons.
Creating the Slider
Head over to the page that you'd like to add the slider or go to your WordPress admin dashboard > Pages > Add new and create a new page. 
For this example, we'll use the EventON shortcode generator. To get started, click on the "Add block" button in the editor or start typing /eventOn to select the EventOn block within the editor.
Click on the shortcode generator and select Event Slider as shown below:
The next screen will open various other options to customize the slider. These options include: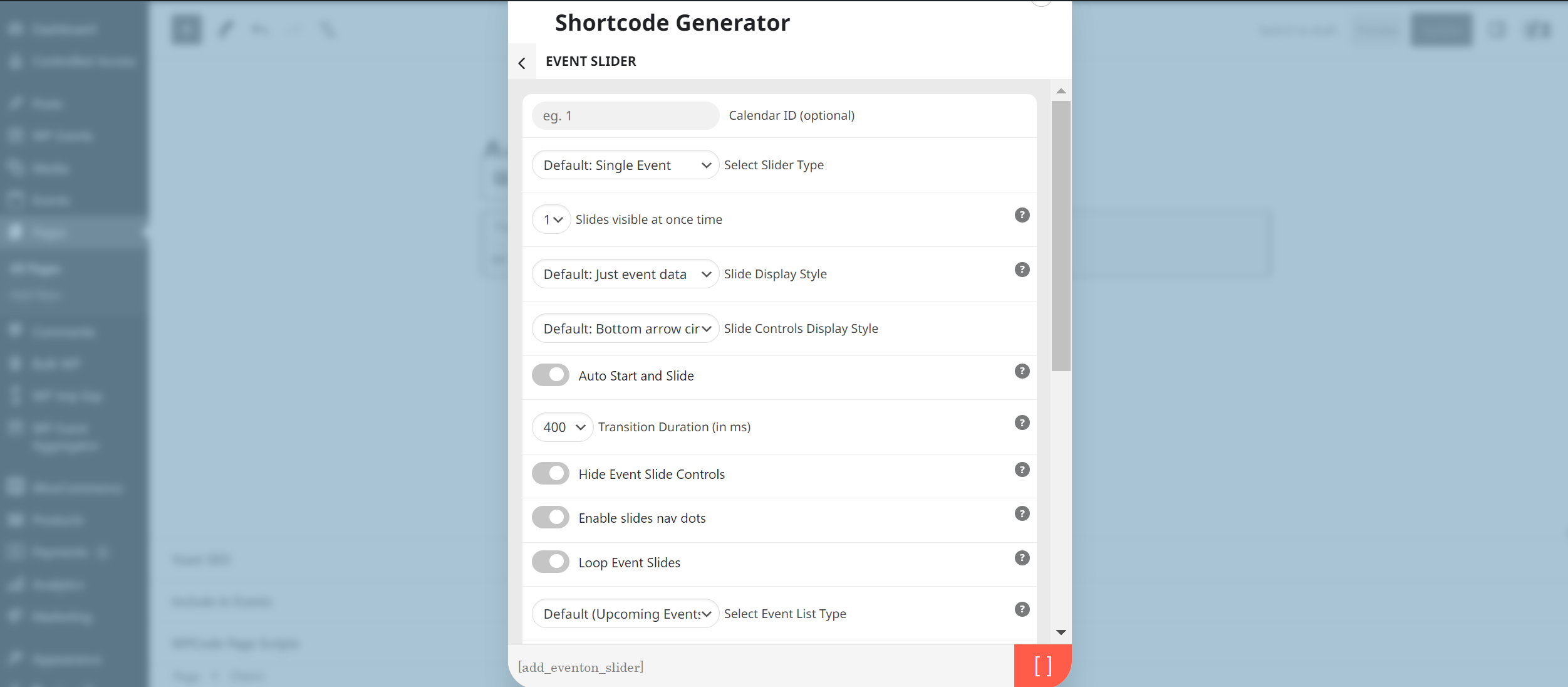 The slider type
1. Mini slider, example shortcode [add_eventon_slider slider_type="mini" ]

2. Micro slider, example shortcode [add_eventon_slider slider_type="micro" ]
3. Vertical slider, example shortcode: [add_eventon_slider slider_type="vertical" slides_visible="x"]

Slider navigation button direction
1. Top/bottom navigation style eg [add_eventon_slider slider_type="multi" control_style="tb"]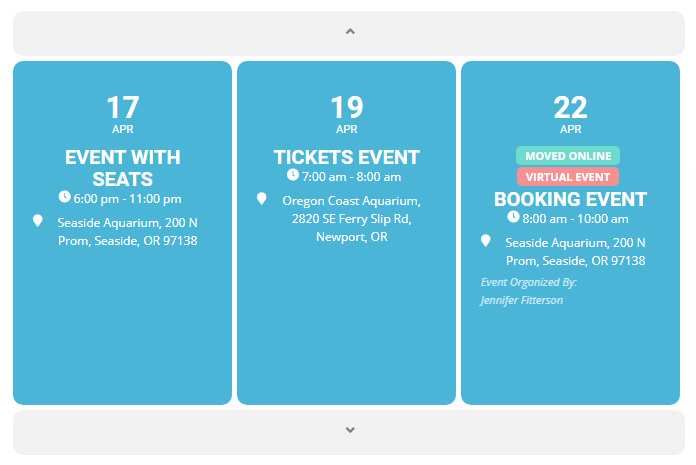 2. Left/right arrow bars eg [add_eventon_slider slider_type="multi" control_style="lr"]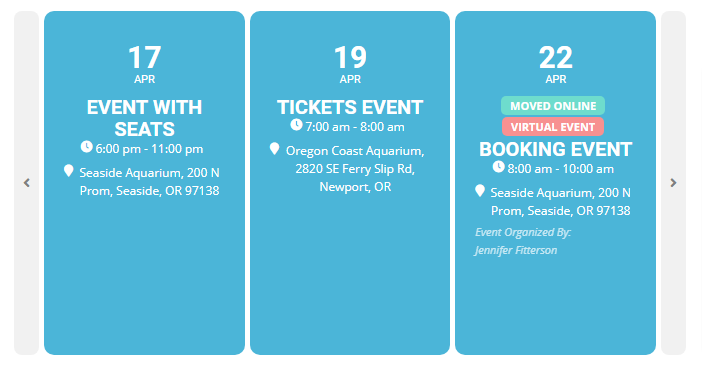 3. Left/right arrow circles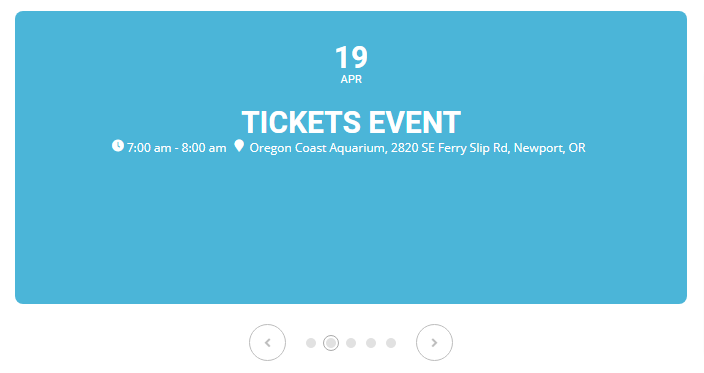 Event order
Event order, example shortcode [add_eventon_event_order="ASC"]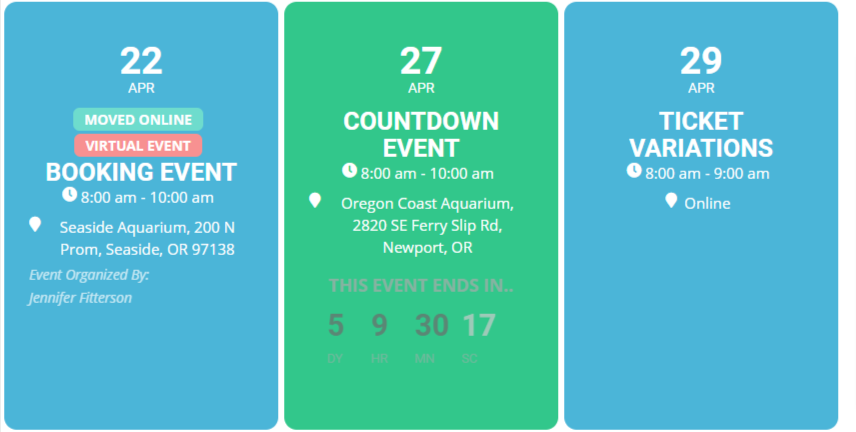 Did this article help you? If not, send us a ticket via helpdesk