How To Set Up Virtual Events with Jitsi™ Meet
August 28, 2023
Jitsi is a video-conferencing software for web & mobile. The platform is a fully encrypted, 100% open source video conferencing solution that you can use all day, every day, for free — with no account needed.
According to the Jitsi website, the platform allows you to do the following:
Share your desktop, presentations, and more
Invite users to a conference via a simple, custom URL
Edit documents together using Etherpad
Pick fun meeting URLs for every meeting
Trade messages and emojis while you video conference, with integrated chat.
You can now easily integrate Jitsi with your EventOn events in just a few clicks by following these steps:
1. Ensure that EventOn and Virtual Plus addon are installed and activated.
You can install and update EventOn plugin by downloading it from your Codecanyon account. You can follow our tutorial on how to install & activate Eventon. 
Please follow the steps from our general guide on how to install EventOn addons to install the Virtual Plus addon.
2. Create a new Event
On your WordPress dashboard click on Events > Add Event. Please follow our general guide on how to create a new event and update your event preferences.
3. Change Event Status
Change the event status from the default "Scheduled" option to "Moved Online". This will ensure that the proper schema data will be applied to your event to help search engines identify the event type.

To ensure that you don't run into any schema errors after publishing your events, scroll down to "Location and Venue" and select a location or create a new one as shown below:

4. Enable Virtual Events
Scroll down the Virtual Event option and toggle to enable virtual events on your new event. Next, choose Jitsi as the virtual event broadcasting method as shown below: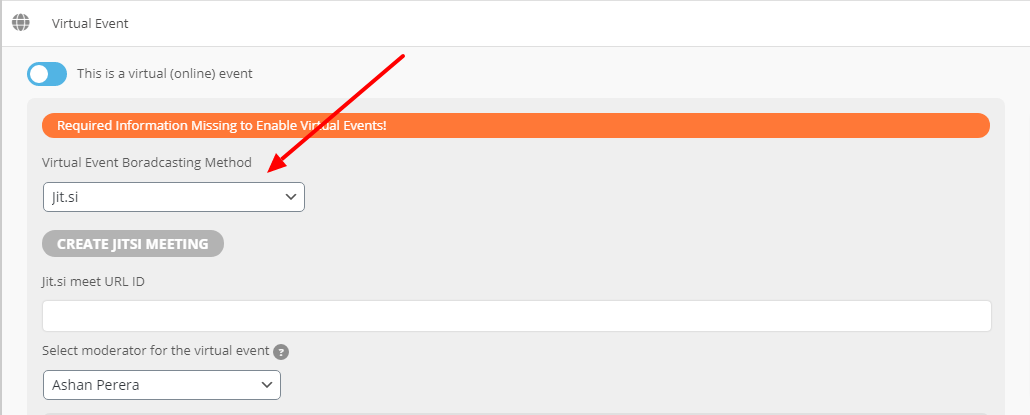 5. Click on Create Jisti Meeting button.
This button will automatically create the meet URL Id and also expose additional settings that you can configure for your video chat such as:
Remember to click on Update Jitsi Options after you are done making changes in this modal as shown below: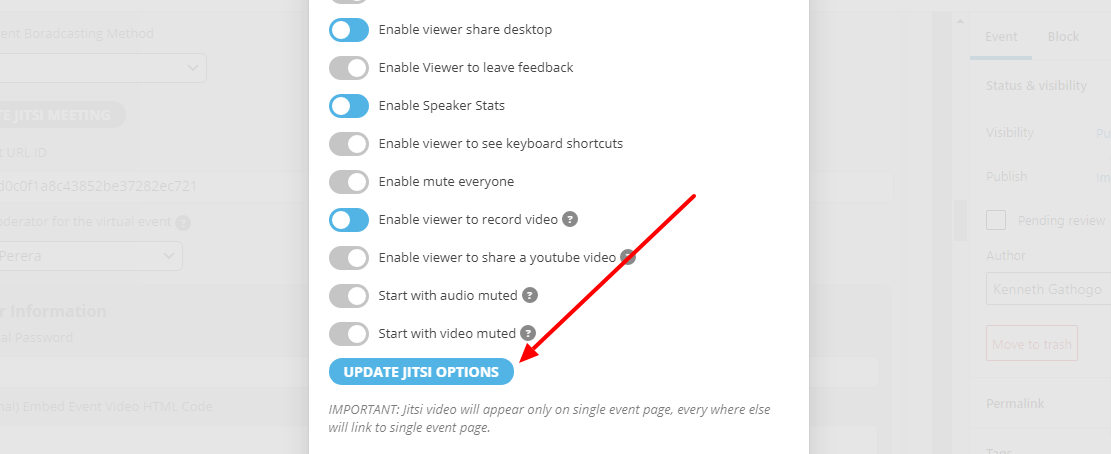 If you'd like to limit access to this event to certain event guests, you can also create a password and share it with your users on the following field:

The first time visiting the event page will prompt you to install Google calendar and Office 365 integration but these are not required for Jitsi to work. You can check the "Don't show me this again" option and close the window as shown below: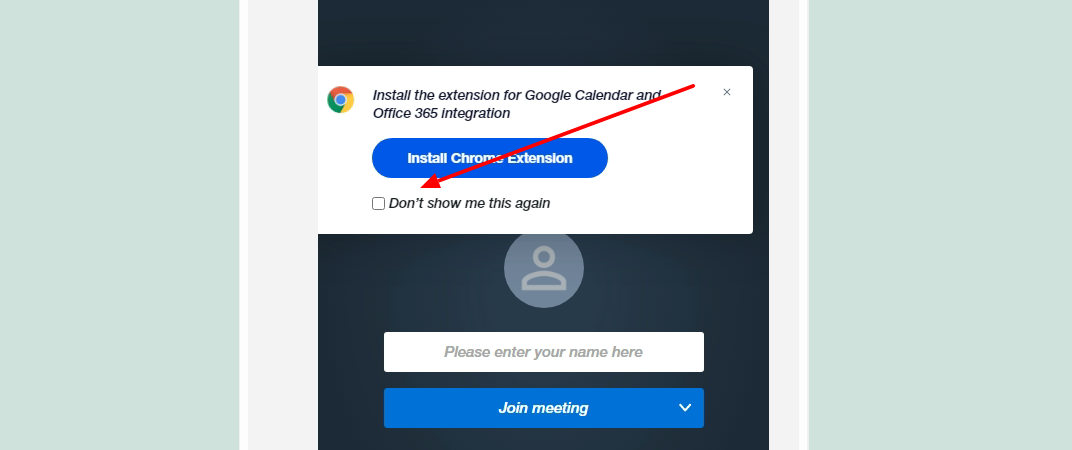 On the same event settings page, you can configure some event details that will be displayed before or after the event starts.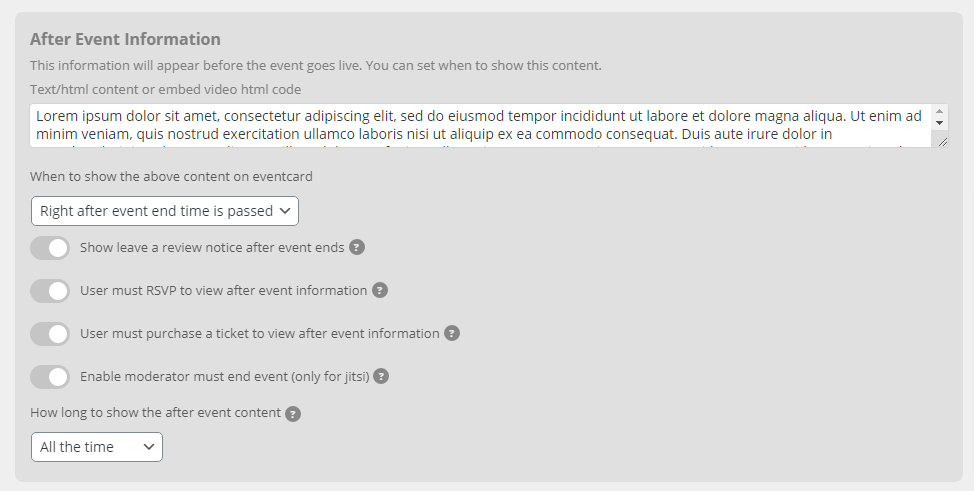 Did this article help you? If not, send us a ticket via helpdesk