I am confused about Event Type categories
July 21, 2023
EventON by default provides two category types that you can utilize to categorize events with up to three additional ones you can activate based on need. In this article, I will go over how to use these category types, how to activate more, and how to create calendars with them.
Do I need more categories?
I get a lot of people confused as to how many categories they need. Let's say you want to categorize events by "Genre", you don't need 100 categories, one for each genre. All you need is 1 category called "Genre" and in there you can create category tags for each genre and assign them to events.
How to activate additional categories?
Go to EventON > Settings > Categories you will find that here you can activate up to 3 additional categories for events. Make sure you activate them in order.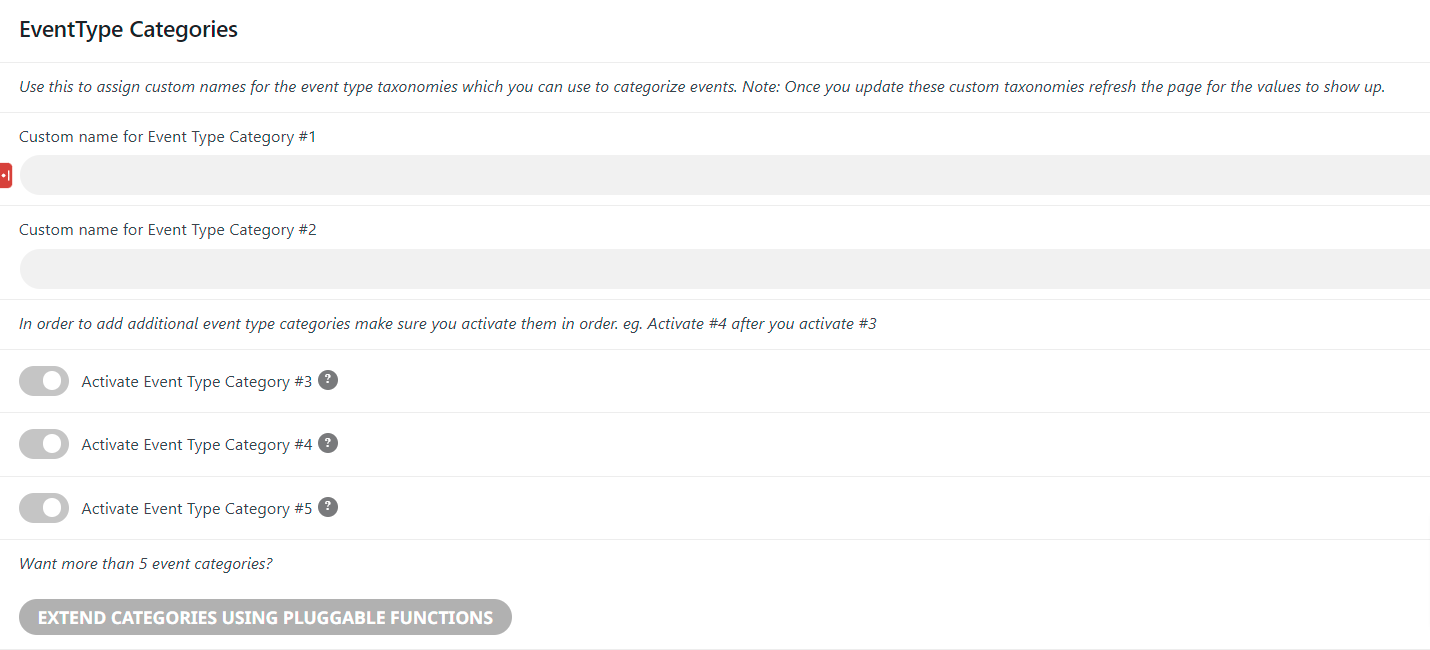 Once you click activate be sure to type a name for this or else it will be called "Event Type 4"
Click Save Changes for this to take effect and refresh the page.
Now if you go to each event you will see that you can assign category tags to this new category on right side menu of the event edit page.
How to create shortcode calendars to show only those category events?
Most of the EventON calendar types support event type only filtering. So in order to do this you will need the tag ID of the event type category and the category slug name.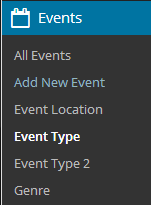 Tag ID: To find the tag id for category tag go to Events >  and then the category you want to find the tag ID for. In here you will see all the possible tags you have created so far in a list where you can find the ID.
Slug: Slug for event type category is easy. Lets say from the picture on left; Genre which was event type #3 category we activated in above step. So the slug for this would be event_type_3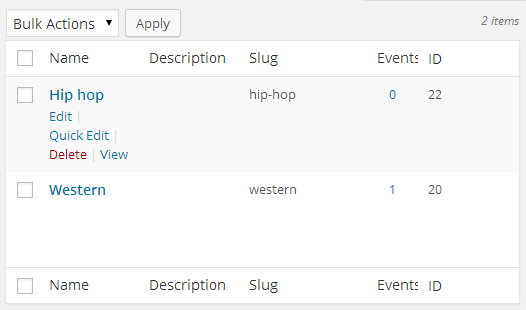 For example, if we want to show ONLY  the events that fall into Hip Hop genre we will use a shortcode variable as below:
event_type_3 because it is the #3 event type category we activated and 22 is the tag ID for hip hop.  So the complete EventON calendar shortcode for the basic calendar would look like this:
[add_eventon

event_type_3="22"]
Hope this clarifies your doubts and concerns about event-type categories. If you have any other questions please contact us on our support helpdesk.
Did this article help you? If not, send us a ticket via helpdesk