How to: Fix extra blank rows showing on eventTop of calendar
March 16, 2017
Does your eventon calendar look similar the image below on the front end of your website?
Why does it happen?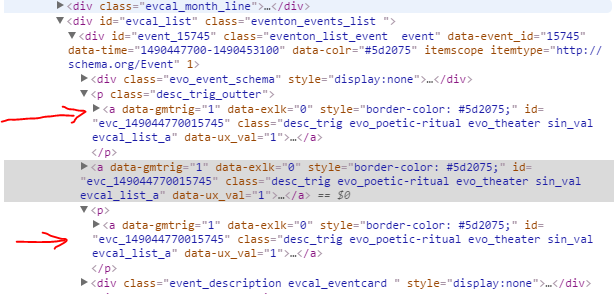 Some themes do not like when the page content have a <a> inside <p> html tag so they run a filter that alters this and move the <a> outside of the <p> . And for eventON this makes additional <p> and <a> tags under each eventTop creating multiple blank rows underneath.
How to solve this?
Go to EventON Settings > Styles and copy paste this CSS styles that would properly hide and show correct needed information.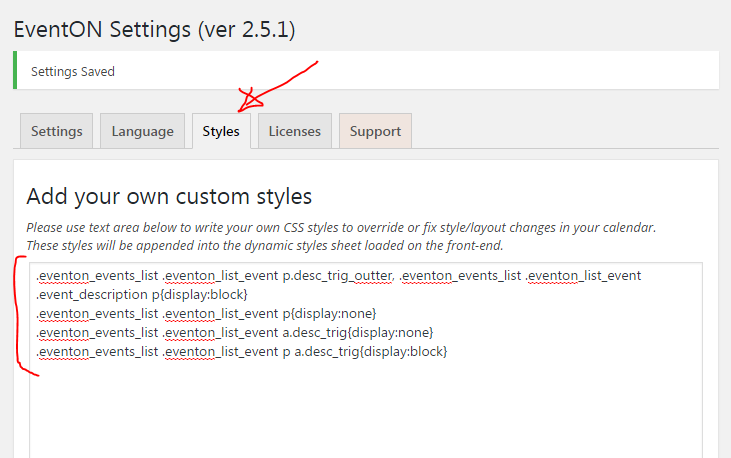 .eventon_events_list .eventon_list_event p.desc_trig_outter, .eventon_events_list .eventon_list_event .event_description p

{

display

:

block

}

.eventon_events_list .eventon_list_event p

{

display

:

none

}

.eventon_events_list .eventon_list_event a.desc_trig

{

display

:

none

}

.eventon_events_list .eventon_list_event p a.desc_trig

{

display

:

block

}
Did this article help you? If not, send us a ticket via helpdesk