How to Deactivate EventON Addon Licenses
July 25, 2023
Why would I need to deactivate my license?
EventON addons can be deactivated on one website to free them up for use on another site. This scenario may arise when you initially used the license on a production site and now want to activate the license on the live website.
To ensure a smooth deactivation process and avoid any potential issues, it is essential to follow the deactivation methods in the following order of priority, from top to bottom. This should help in managing the license transfer effectively.
Method #1
You can deactivate the EventON addon license from a website it was activated on (the license must be activated on the site in order to do this) by going to EventON Settings > Licenses and clicking on the Deactivate button on the respective addon you wish to deactivate.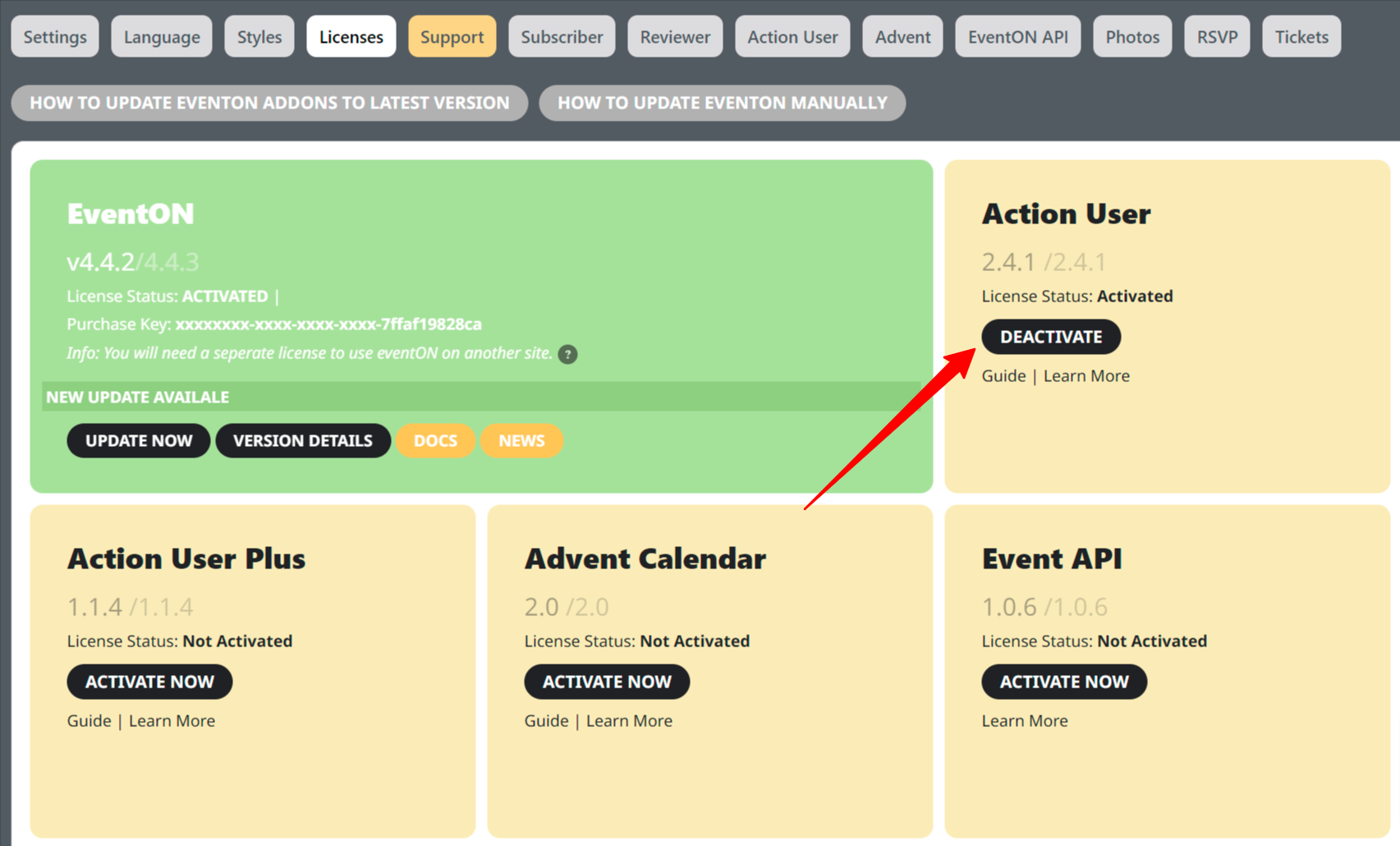 Method #2
If the above method did not prove effective, or if Method #1 was used in deactivating the license on a local site, you can attempt the following alternative method.
Visit myeventon.com and access "My Account" from the top menu.
After logging in, proceed to "License Keys."
Locate the specific license you wish to deactivate and click on "Manage license."
Under "Websites Activations," find the website where the license is currently activated and select "Deactivate" for that particular website.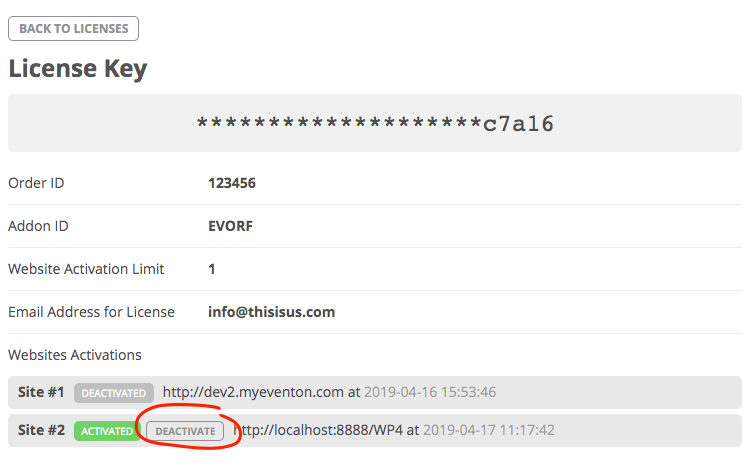 Method #3
In the event that all the above methods prove unsuccessful, don't hesitate to reach out for further assistance. Please submit a ticket via our helpdesk, and one of our dedicated agents will be more than happy to assist you in resolving the issue.
Did this article help you? If not, send us a ticket via helpdesk