How to deactivate EventON Addon Licenses
April 17, 2019
Why Deactivate License?
EventON addons can be deactivated from one site so it can be used on another website. In situations where you use the license on a production site and when the site is ready activate license on live website.
Below deactivation method are in order of priority, should be done top to bottom in the order to avoid issues.
Method #1
You can deactivate eventON addon license from a website its activated on (license must be activated on the site in order to do this) by going to EventON Settings > Licenses and clicking on Deactivate button on the respective addon you wish to deactivate.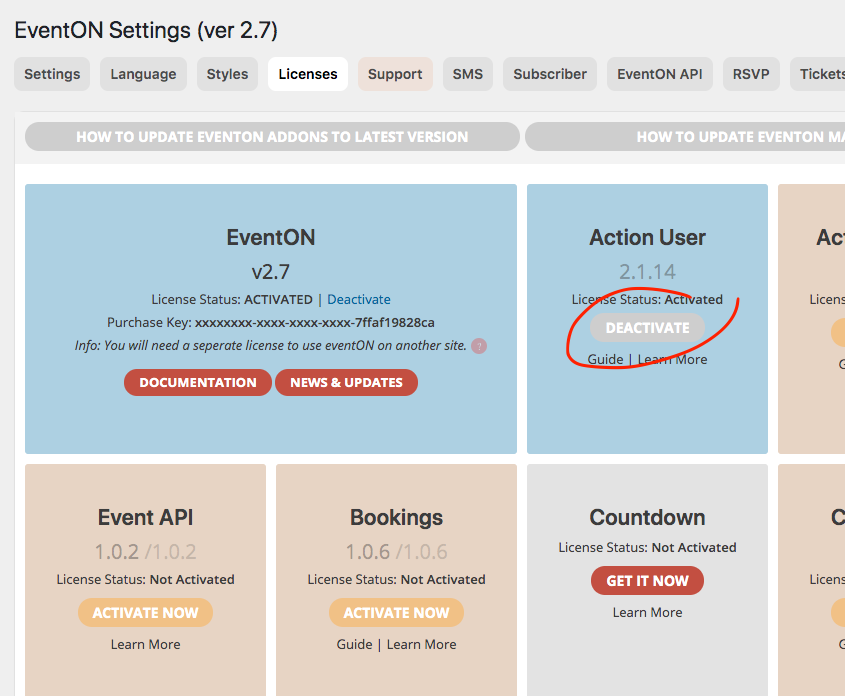 Method #2
Only if the above method did not work, or if the method #1 only deactivated locally. Try this method.
Go to myeventon.com and My Account from top menu. After login go to License Keys and then find the license you wish to deactivate and click Manage license  then under the Websites Activations click Deactivate on the website it is activated on.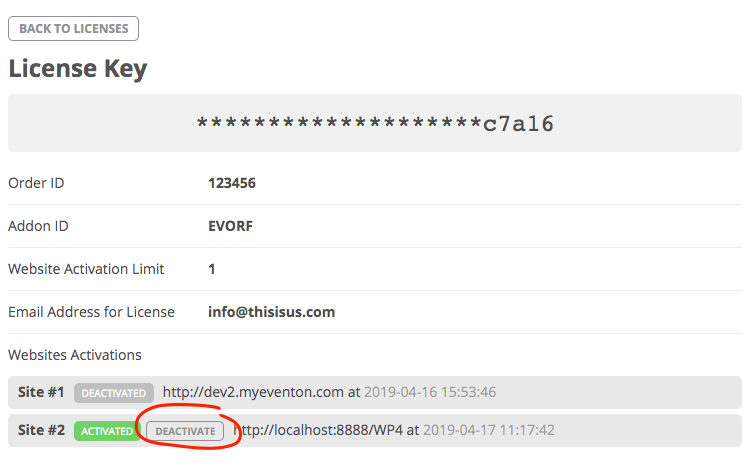 Method #3
If all fails, please feel free to send us a ticket via helpdesk and one of our awesome Agents will be able to help solve this for you.
Did this article help you? If not, send us a ticket via helpdesk