How to Setup Basic Paypal for Events
October 19, 2021
Step 1: 
Go to EventON » Third Party APIs » Third Party API Support for Event Calendar » PayPal.

Enter your Paypal email address, select your currency and save changes at the bottom.
Step 2:
Go to the Event edit page under "Third Party Settings" you should now see PayPal as an option.

The above options allow you to assign some custom text that will be displayed above the PayPal button as well as enter the price that the customer will be charged. You also get to enter the email that will receive the PayPal payment. This option overrides the email address that is assigned on the EventON settings.
Step 3:
Ensure that the eventCard PayPal field is configured and saved correctly — Please follow these steps to set the eventcard field.
Step 4: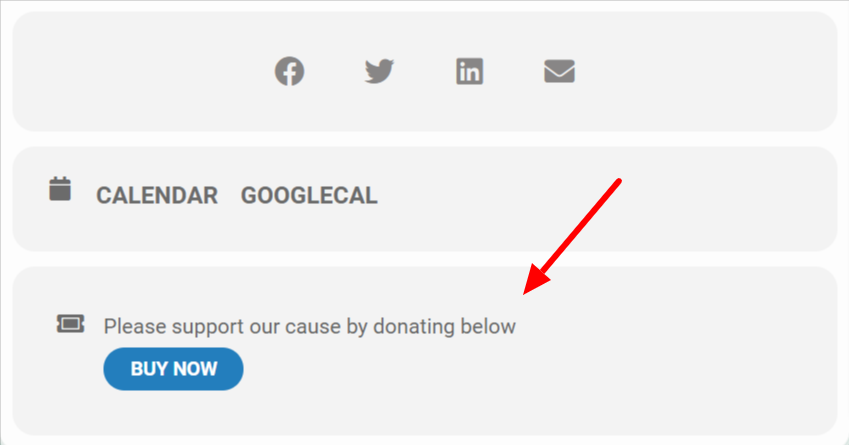 You can customize or translate the "Buy now" button text from the EventON » Language section.
Did this article help you? If not, send us a ticket via helpdesk