How to Setup Basic Paypal for Events
February 11, 2015
Step 1: 
Go to myEventON > Third Party APIs > Enable PayPal Event Ticket Payments.

Enter your paypal email address and select the currency and save changes.
Step 2:
Go to Event edit page under "Third Party Settings" you should now see paypal as option.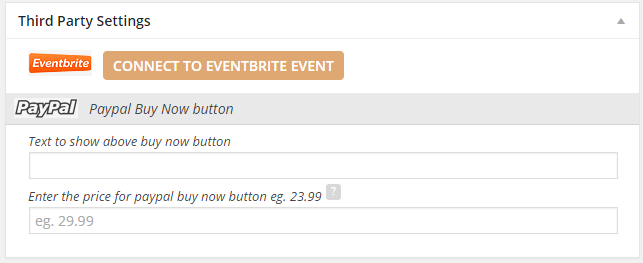 In here you should be able to add some text for this button and the price for the order.
Step 3:
Make sure eventCard paypal field is saved — follow directions to set eventcard field.
Step 4:

You can customize the "Buy now" button text from myEventON > Language section.
Did this article help you? If not, send us a ticket via helpdesk