How to show future repeating instances in eventCard
September 7, 2023
Once you create a repeating event, on a schedule or custom repeats, you can easily show the future occurrence of this repeat event on the eventCard using these steps. Go to the event edit page for the event you want to show future repeat instances and enable "Show other future repeating instances of this event on event card"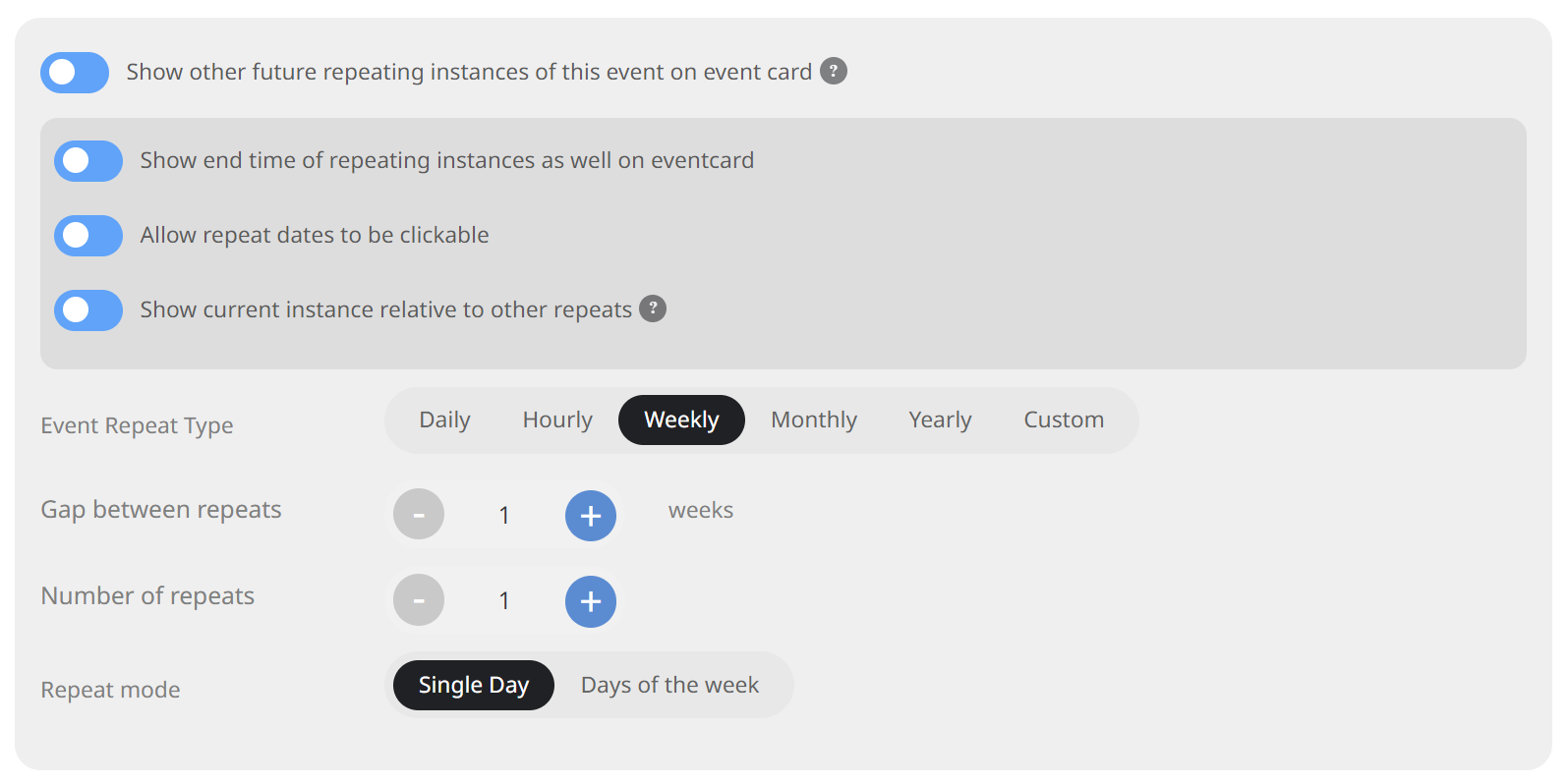 More options within Show other future repeats.

Show end time of repeating instances as well on eventcard — By default only the start time of the repeating instance of the current event will show with this option to show future repeats on eventCard and this option will allow you to show end time for event as well on eventCard.
Allow repeat dates to be clickable — this will allow the future repeating instance buttons to be clickable and once clicked will only that repeating instance of the event in a single event page.
On EventCard
Once the new settings for the event edit page as saved, the future repeating instance of the event will be visible as shown below:

Did this article help you? If not, send us a ticket via helpdesk