Other Documentations
How To Install and Use the Event Reviewer addon
September 22, 2023
Do you value your customers/clients feedback, then the event reviewer add-on would suits your needs. The add-on enables your clients to give reviews, rate events and display the overall rating for events.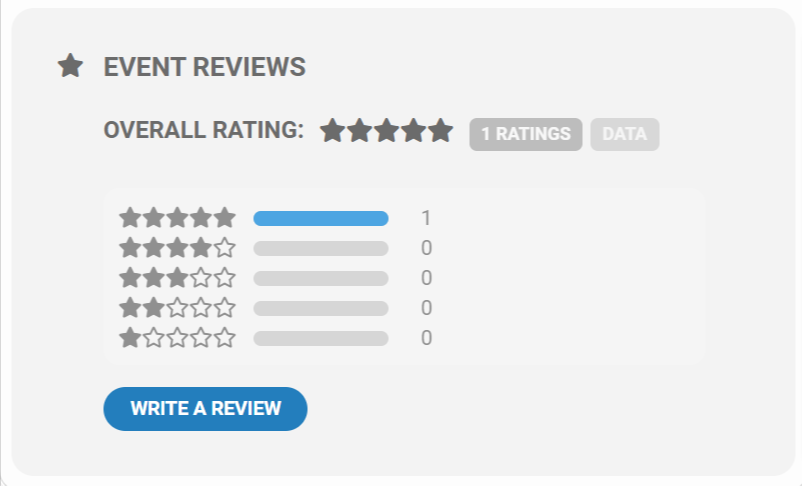 Customer rating gives an insight of how an event has performed and how well it was received among your audience. Event reviewer has several methods of rating as I will mention below;
5-Star Rating System, all the rating will be based on a 5star rating scale, the customer will choose the stars to award the event with 5stars as the highest and the best.
User Reviews, the clients sends a review text along with the rating.
Review Notification, this feature allows the client to give their review message which is now sent to you as an email in your inbox.
Installation
Before getting started, be sure to install and update the EventOn plugin by downloading it from your Codecanyon account. You can follow our tutorial on how to install & activate Eventon.
Next, you'll need to install and activate All Reviews addon by following our general guide on how to install EventOn addons.
To configure the review form settings, head over to EventOn > Settings > Reviewer and click on this tab. On this page, you can configure the General review settings as shown below: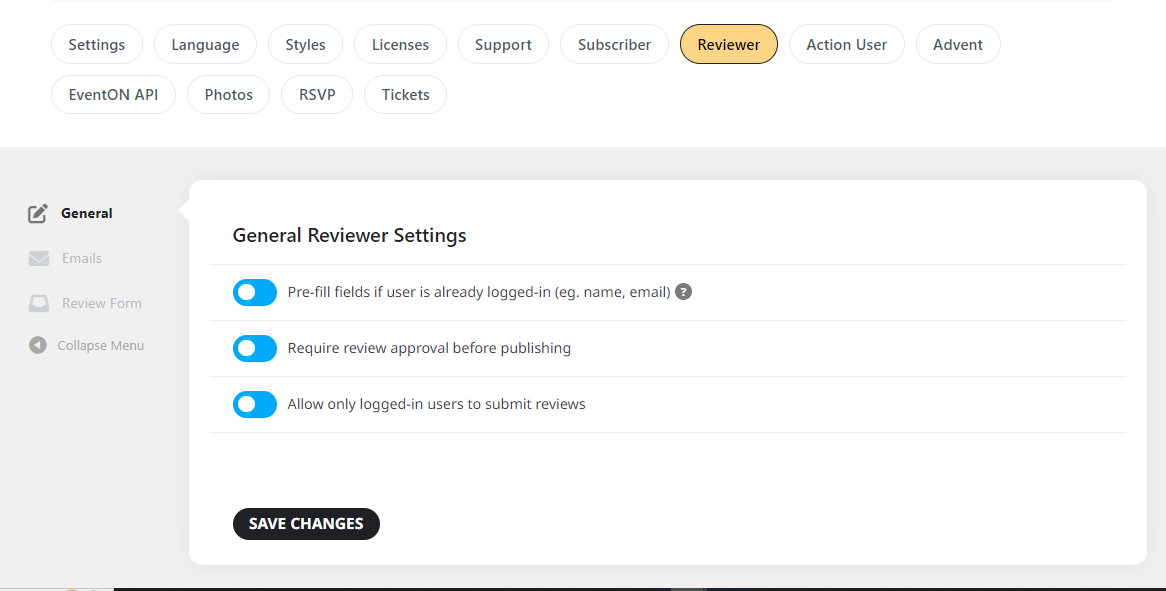 On the Emails tab, you can toggle the option to receive emails when a new review is submitted on any of your events.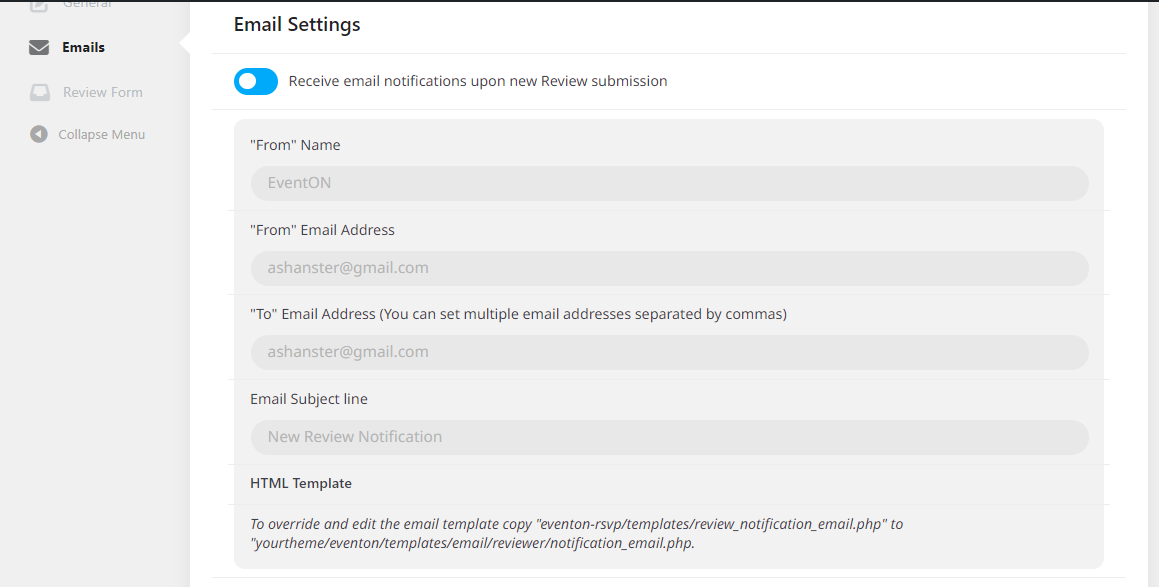 The Review form tab gives you the option to enable and disable fields on the review form.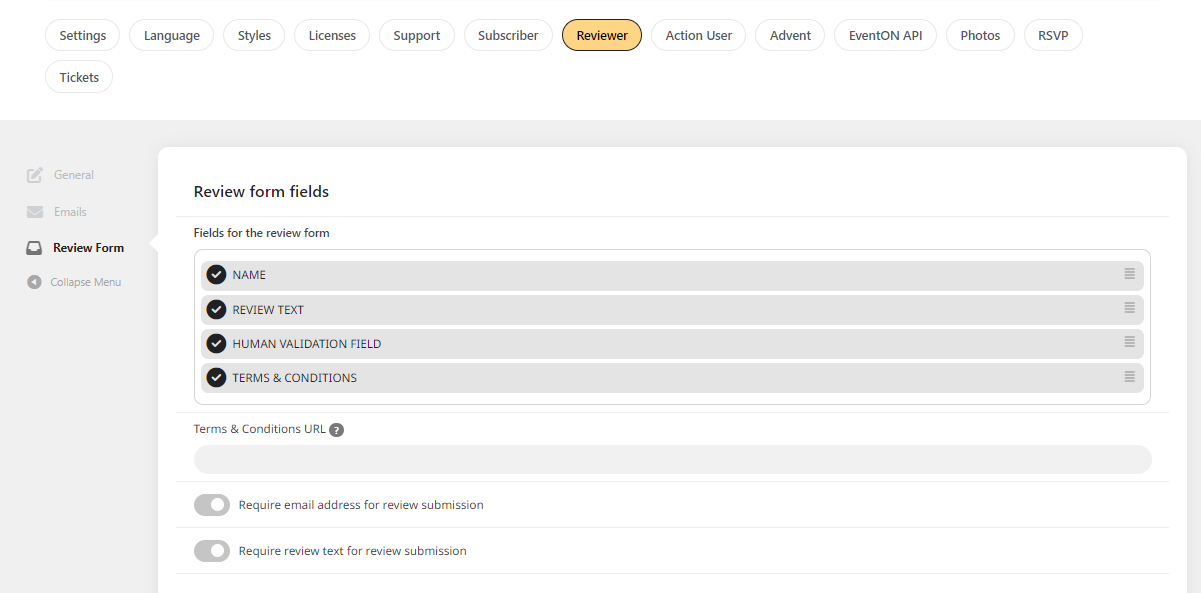 Did this article help you? If not, send us a ticket via helpdesk