How To Use the EventON Shortcode Executor(ESE) Widget
July 26, 2023
EventON comes with some basic widgets with several options that you use to display various calendar preferences on your sidebar, footer, etc. However, you might want to create a completely custom calendar layout by loading the calendar from a shortcode in your widget area. This is where the EventON Shortcode Executor(ESE)  comes into play!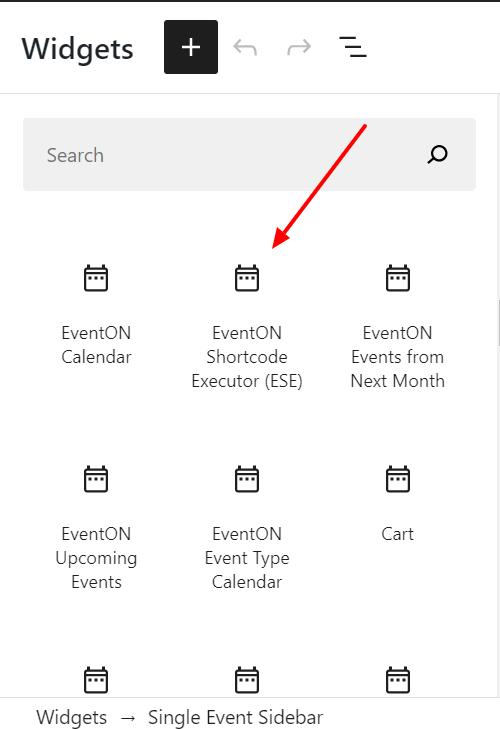 You can find ESE by navigating to your WordPress dashboard » Appearance » Widgets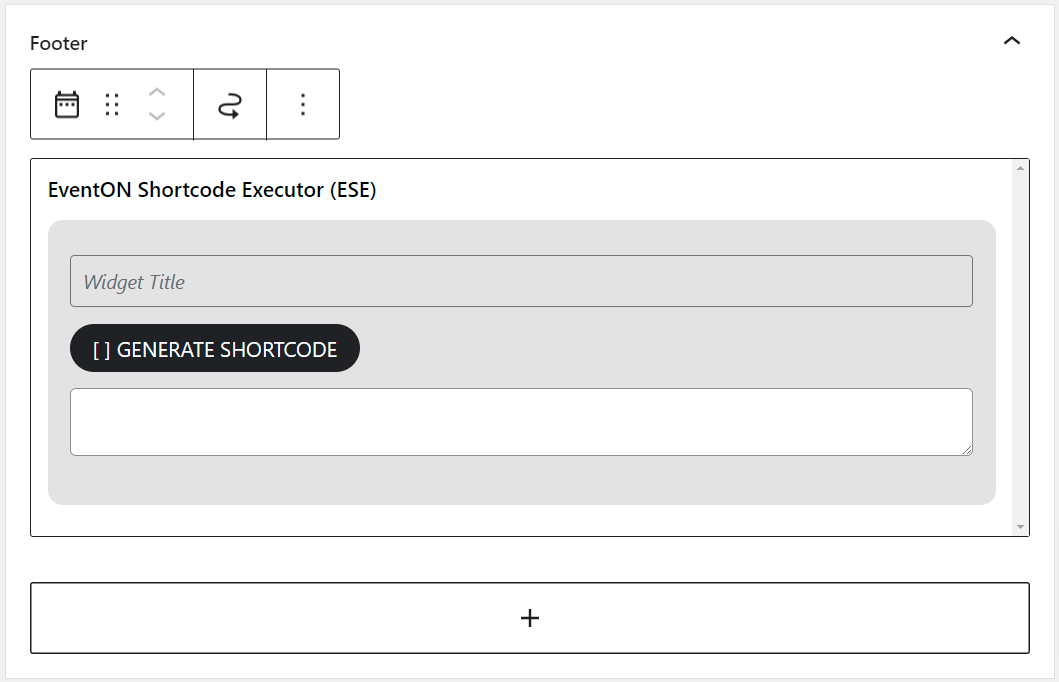 You can paste any shortcode on this widget or use the shortcode generator to create a new shortcode. This will display a regular EventON widget with all the additional options that are not present in the basic widget.
In case it helps, please go through the following article for more details about using the shortcode generator: How to use shortcode generator
Did this article help you? If not, send us a ticket via helpdesk