How to add sidebar to single events page
November 2, 2023
Out of the box single events page is ready to go, and is made to show similar layout as eventon calendar on single event page.
By default single event page will use the eventon created single event page template which already have sidebar support.
You can go to Eventon Settings > Single Events and enable "Create single events page sidebar" to activate the sidebar.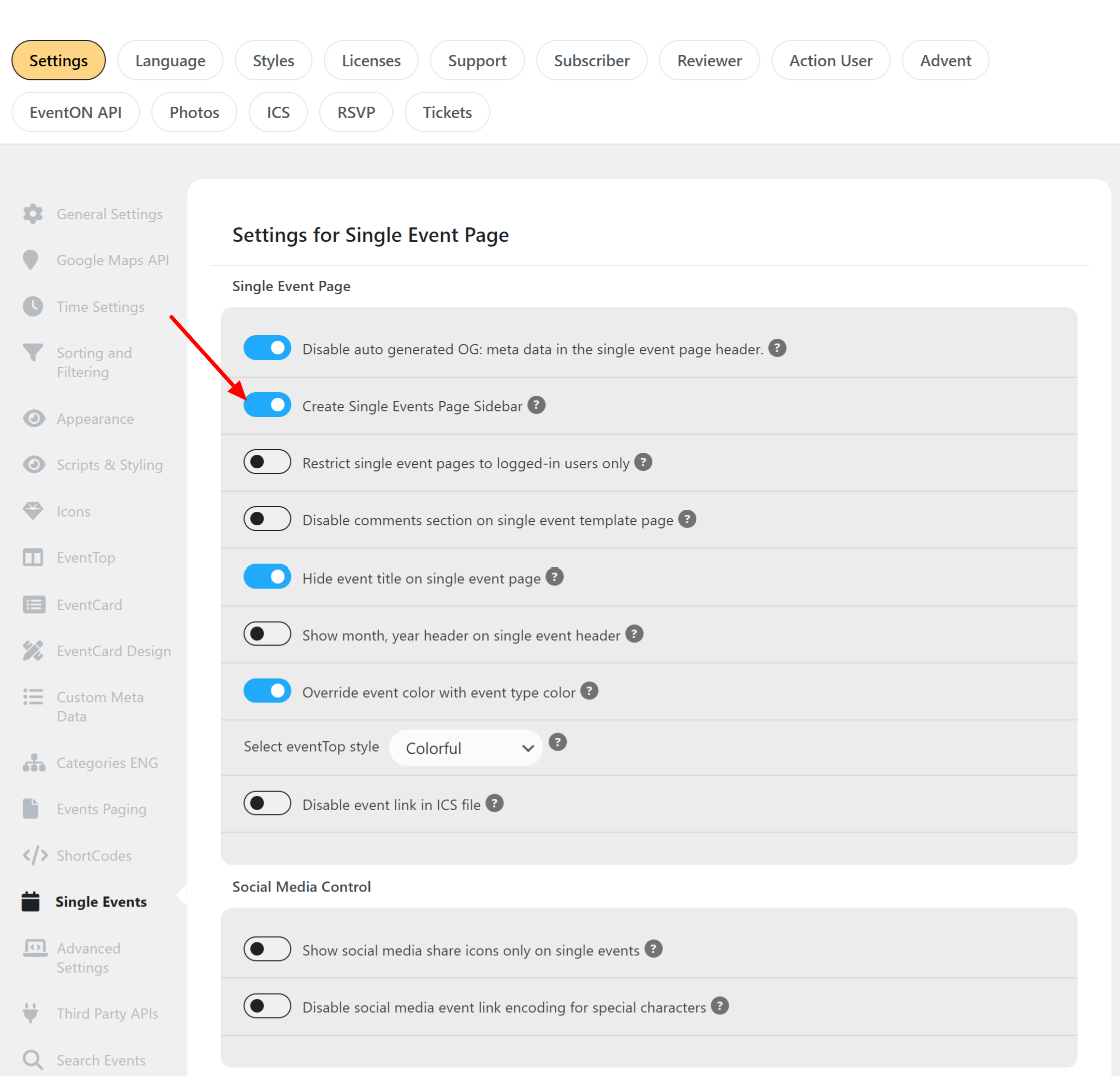 Once this is activated you can easily go to Appearance > Widgets and find the single event sidebar and add widgets.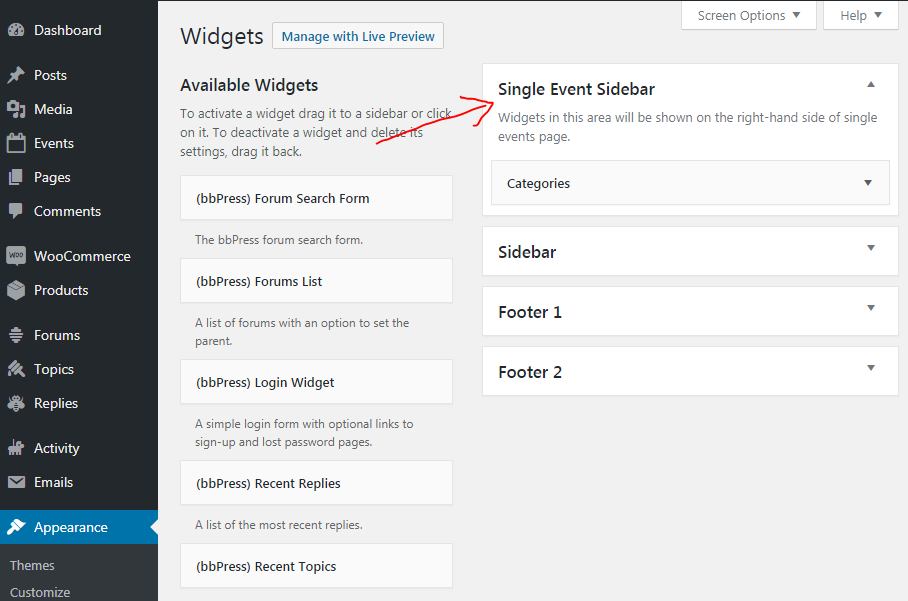 Further Customization
If you need to further customize the single event page and its sidebar to match to your theme follow the guide below
Customize Single Event Page
Did this article help you? If not, send us a ticket via helpdesk