Last updated: 2 years ago
Filter section of the calendar can be activated by going into eventon settings > Sorting and Filtering. Keep in mind if you dont have any events assigned to the filter types they will not show for filtering.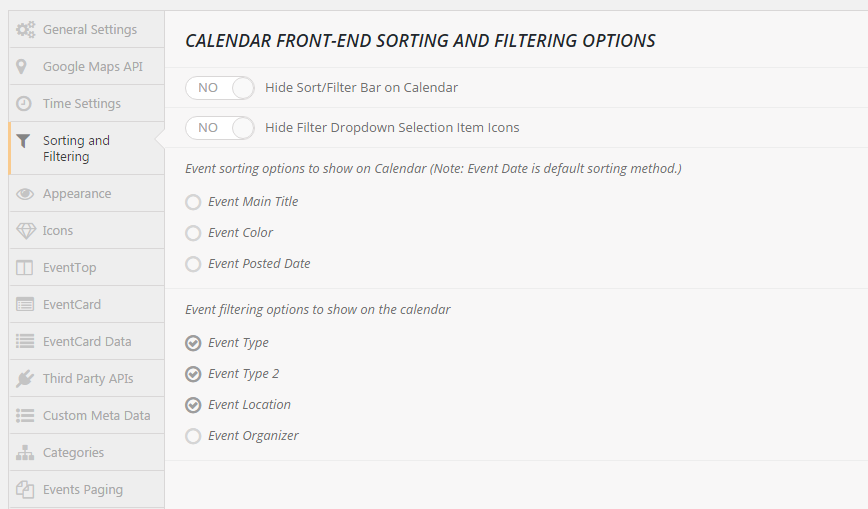 Once you activate filter types you want to enable for users, they will show on frontend calendar.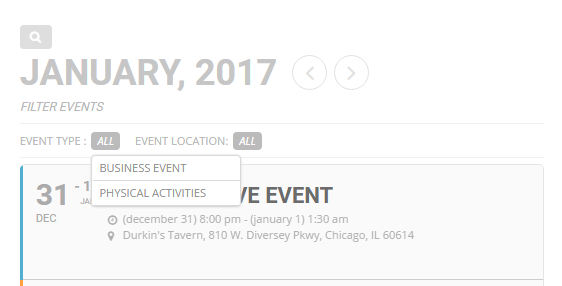 You can also control sort and filter section of the calendar via shortcode