What is the calendar filter
July 21, 2023
The filter section of the calendar can be activated by going to EventON > Settings > Sorting and Filtering.
Note: If there are no events assigned to event types (filter terms) those filter terms will not show under the filter type.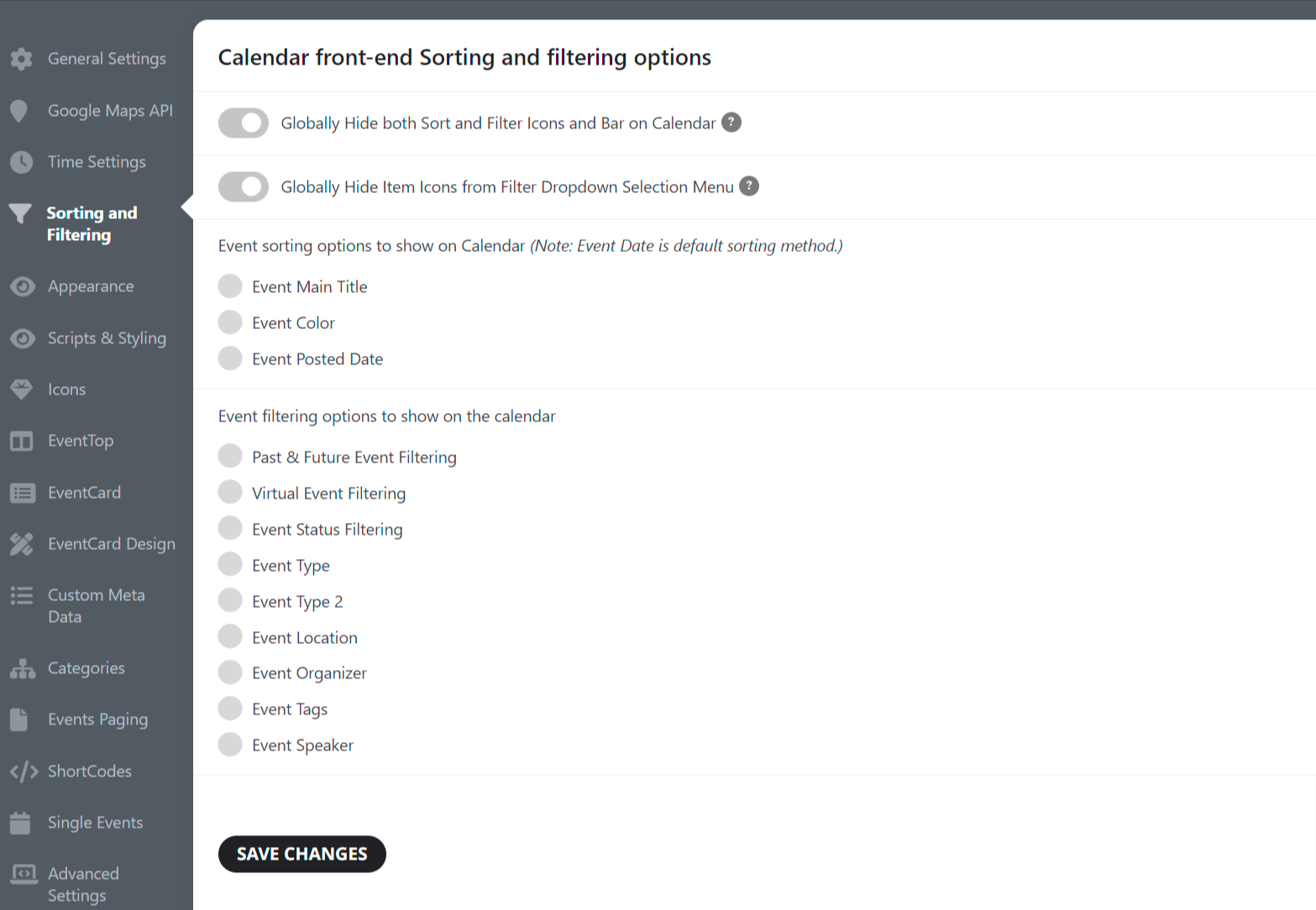 Once your filter types are activated, they will show on the frontend calendar.

You can also control the sorting and filtering of each calendar when generating the shortcode as shown below: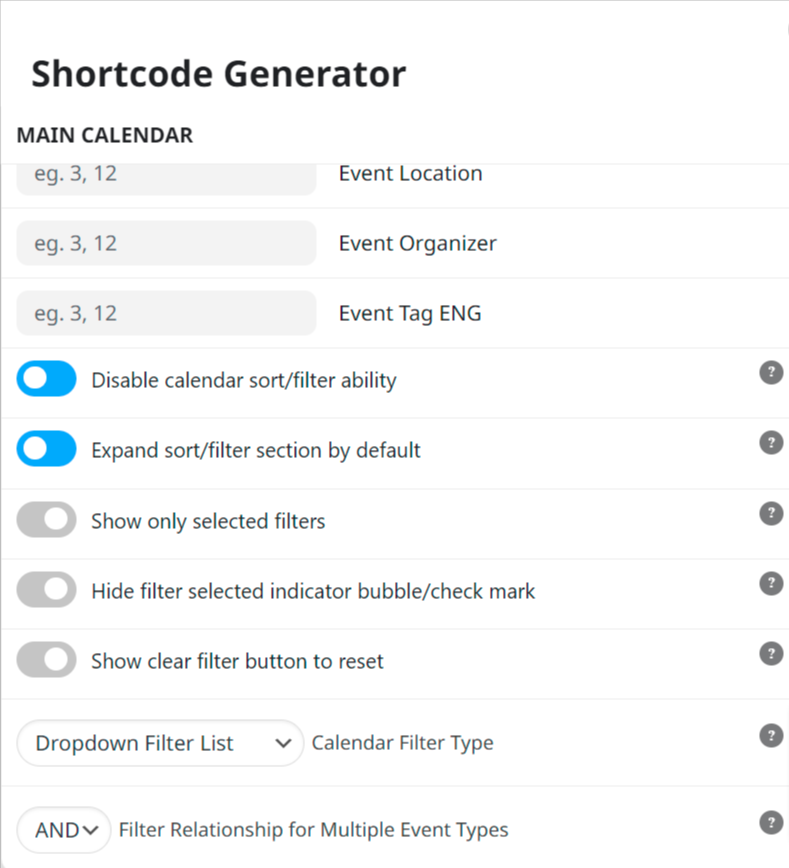 Did this article help you? If not, send us a ticket via helpdesk